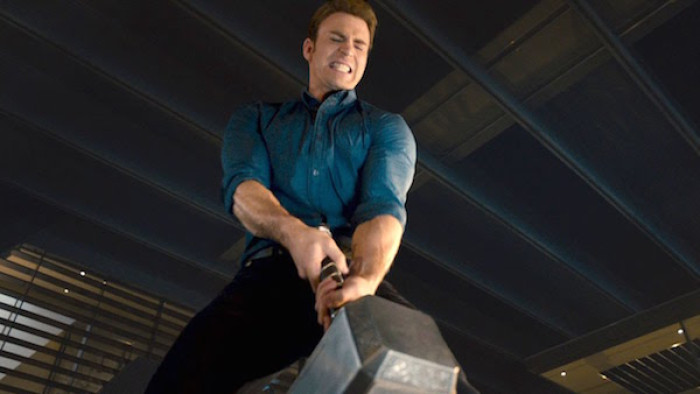 Captain America star Chris Evans will most probably suit up for the last time as the Marvel superhero in 2016 when he starts filming for the two-part Avengers 3 - Infinity War. The actor recently spoke about how it feels to see the journey ending, but also revealed that he is open to continue his run as Cap.
"It's almost terrifying to think about these being done," Evans told Entertainment Tonight about his Marvel films. "It always feels so good to kind of wrap and just say, 'Alright, one more down.' But it's also kind of like high school in a sense. You keep looking to when you're going to be done, and we're almost done now, and you're not quite ready for it to be over."
Evans' six-picture deal with Marvel Studios will come to an end post the Infinity War movies, however, the actor has revealed that he is willing to renew or extend his contract as Marvel provides the perfect "playground for an actor."
"Listen, if Marvel wants me they got me," said Evans. "I've never had such a relationship where you have such—I mean look at my resume, I'm used to being on set being like, 'Ah is this movie gonna be terrible?' Marvel just can't stop making great movies, they do it in their sleep. It's wonderful directors and producers and actors and scripts, and it's like a playground as an actor."
The actor - who played The Human Torch in the earlier, campy Fantastic Four movies before taking on the role of Captain America - recalled how he was initially uncertain about signing on for The First Avenger. "It's so mind-boggling that I was so tentative in the beginning to jump onboard," he said. "What an a--hole I would be if I hadn't done this. I mean can you imagine? Kicking myself—I'd never forgive myself!"