Chris Froome has broken his silence over the Team Sky controversy and has issued a statement in support of the under-fire Sir Dave Brailsford.
UK Anti-Doping are currently investigating Team Sky after a "mystery package" was sent to Sir Bradley Wiggins in 2011, but Brailsford recently stated that he will not resign from his position as general manager in light of the controversy surrounding him and his team.
Froome, a three-time Tour de France winner, understands "why people feel let down" and knows that it will take time for faith to be restored. He also apologised on behalf of Team Sky but insists that without Sir Dave none of the successes achieved by the team would have been possible.
"It disappoints me hugely to see the way in which Team Sky has been portrayed by the media recently," Froome said in a statement. "It does not reflect the support crew and the riders that I see around me.
"At the same time, I completely understand why people feel let down by the way in which the situation has been handled, and going forward we need to do better.
"I would like to apologise for this on behalf of myself and the other riders of Team Sky who feel passionately about our sport and winning clean. I believe in the people around me, and what we are doing.
"With respect to Dave Brailsford, he has created one of the best sports teams in the world. Without Dave B, there is no Team Sky."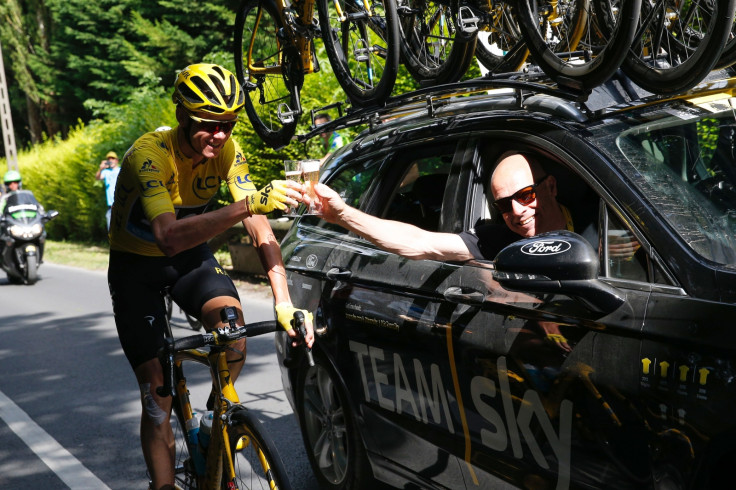 Froome went on to say that he will try to help rebuild Team Sky's reputation and is confident that the mistakes made by Brailsford et al will not happen again in the future. The 31-year-old all-rounder also spoke of the support he has received from Brailsford during his career and "couldn't be more grateful" for the opportunities that he has been afforded.
"He has supported me throughout the last seven years of my career and I couldn't be more grateful for the opportunities and the experiences I've had," Froome added. "By his own admission, mistakes have been made, but protocols have been put in place to ensure that those same mistakes will not be made again.
"I know it will take time for faith to be restored, but I will do my utmost to ensure that happens, along with everyone else at Team Sky."