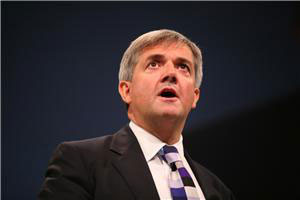 Chris Huhne might be short on patience, if claims of swapping speeding penalty points against him are proven, which he denies.
But nobody can deny that he is short on ambition.
IBTimes takes a quick look at his CV...
The 56 year old Energy Secretary has seen success in three separate careers since his education at Westminster School and Magdalen College, Oxford.
At Oxford, where Huhne received a first-class degree in Philosophy, Politics and Economics, he edited student magazine Isis. This has since seen him attract controversy when an article credited to Huhne said drugs such as opium, LSD and amphetamines were an "accepted facet of our society", according to a news story in The Sunday Times. He has since said he regrets the views of this younger self.
Two years after graduating Huhne became the UK's youngest staff foreign correspondent after The Economist posted him to Brussels. During his writing career he won the junior (1980) and senior (1989) Wincott awards for financial journalism and was economic commentator for The Guardian , The Independent and The Independent on Sunday.
During the 2006 election contest, Huhne earned the nickname "Nine Homes Huhne" which was inaccurate because he apparently owns seven and only lives in two of these.
Huhne made the money to invest in property following a stint as an entrepreneur in the City of London. Huhne started Sovereign Ratings IBCA in 1994 before becoming managing director of Fitch IBCA, a credit rating agency.
In an interview with The Independent in 2008 Huhne says how this career helped him: "I don't claim that I'm in other than a very happy position compared with most people, because, having spent a bit of time in the City before I was elected, being able to make a bit of money while I was there, I have a cushion."
Huhne was elected as a member of the European Parliament for South East England in 1999 and won election to the House of Commons on May 5 2005 representing Eastleigh in Hampshire.
Since then Huhne has stood twice for Liberal Democrat leadership, firstly in 2006 against Sir Menzies Campbell and Simon Hughes and then again in 2007, narrowly losing out to Nick Clegg by 511 votes.
Huhne has voiced strong opinions about the tactics of the No Campaign leading up to the AV referendum, threatening legal action. But during the leadership election, a formal complaint about Huhne's conduct was registered by Nick Clegg to Lord Rennard, the party's Chief Whip and returning officer.
Clegg said his rival was using "the politics of innuendo, mounting false challenges and running a campaign that is handing political ammunition to the party's political opponents."
A document entitled "Calamity Clegg", detailing perceived policy and political failures, was released to the BBC production team for The Politics Show. Clegg cried "dirty tricks" while Huhne denied authorisation of the document.
Judging by previous ambition, we can probably expect another leadership attempt at a later date if his political career isn't derailed by these allegations.
Oh, and he's also written four books.