Manchester United will be boosted by the return of Chris Smalling for Saturday's (17 December) Premier League trip to West Bromwich Albion. The England centre-back has not played since producing a woeful performance during a humiliating 4-0 thrashing by Chelsea in October.
Smalling's foot injury was initially shrouded in an air of mystery and Jose Mourinho courted controversy following a win at Swansea by appearing to question the commitment of the 27-year-old – who he said did not "feel that he could play 100% with his pain" – along with defensive colleague Luke Shaw.
Such an approach was later criticised further following reports subsequent tests had shown Smalling had actually broken his toe badly in two places. It was also claimed that the former Fulham man, who supposedly required pain-killing injections in order to get through that clash at Stamford Bridge, would miss at least four weeks.
United are said to have initially disputed those suggestions, yet Smalling has gone on to miss the club's last 12 matches across all competitions. That run will end at The Hawthorns this weekend, although Shaw remains absent with a groin injury. Rejuvenated playmaker Henrikh Mkhitaryan is also not yet ready to return after being stretchered off during the latter stages of last weekend's narrow win over Tottenham Hotspur due to an ankle issue sustained during a challenge from Danny Rose. Striker James Wilson, meanwhile, will miss the rest of the season after tearing his anterior cruciate ligament while on loan in the Championship with Derby County.
"Chris Smalling will be back tomorrow. Luke Shaw and Henrikh Mkhitaryan are still out," Mourinho told reporters at his pre-match press conference.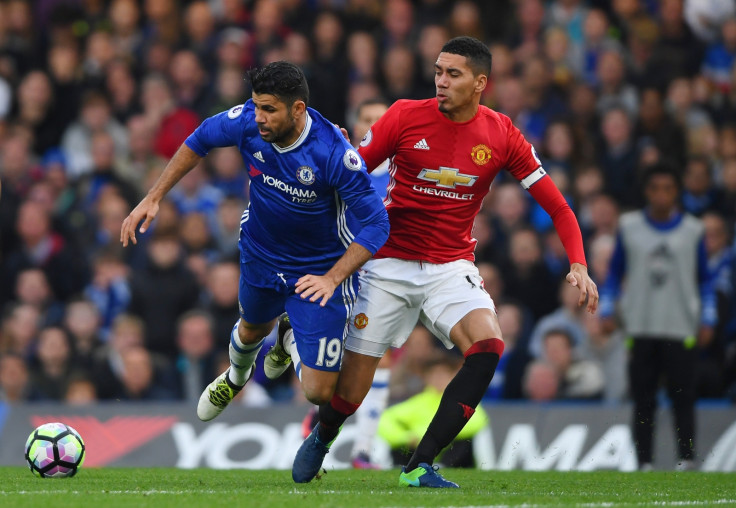 Mourinho also provided a positive update on the condition of central defender Eric Bailly. The Ivorian lined up at right-back for Wednesday's 2-1 defeat of Crystal Palace, only his third appearance since recovering from damaged knee ligaments sustained against Chelsea, but was forced off in the early stages of the second half after injuring his other knee.
The severity of that latest issue was not initially known, although the fact that it was not a recurrence of that prior injury was obviously treated as a positive. Bailly took to social media yesterday to reassure supporters that the problem was not "too serious" and Mourinho has now backed that up by confirming the situation is not as bad as first feared.
"Bailly can't play tomorrow but his injury isn't as serious as we thought".
Discussing the possibility of surgery, he was quoted as saying by the Manchester Evening News: "No surgery. We thought maybe meniscus by the movement on the pitch but it's a question to see the evolution and hopefully we have him for the last two [home] matches [of the year against Sunderland and Middlesbrough]."