Juan Mata believes that Chelsea's gap at the top of the Premier League is starting to be too big for their rivals as his former side have found the perfect plan under new manager Antonio Conte. Meanwhile, the current Manchester United star explained how life has changed from him since leaving Stamford Bridge in January 2014.
The Blues are already six points ahead of Liverpool and Arsenal at the top of the Premier League after having enjoyed an impressive run of 10 wins in 10 games since Conte decided to switch to his favoured 3-4-3 formation. Manchester United were one of Chelsea's victims in that process after Mata's current side suffered a 4-0 humiliation at Stamford Bridge earlier in October.
The Red Devils have since improved but are still 13 points away from the leaders and six behind the fourth place that currently belongs to Manchester City.
"Right now Chelsea have a very important distance," Mata told IBTimes UK when asked whether his former side will be unachievable this season. "They are winning everything, playing good or bad, because they have reached a very high level of competitiveness. They are playing in a very worked way, a formation that their coach had used in Juventus for several years and is working very well here. I think their players suit perfectly to that type of football. Diego Costa is at a formidable level, Hazard is also doing great... and also Cesar (Azpilicueta), who is the reliable man. They are winning every game."
Mata became a fan hero for the Stamford Bridge fans after been named Chelsea's player of the season in 2011-12 and 2012-13, helping them to consecutive Champions League, Europa League and FA Cup triumphs under Roberto Di Matteo and Rafa Benitez.
The Spaniard was then widely recognised as one of the best players in the Premier League and looked in line to become into a Chelsea legend. However, in January 2014 he was forced to move to Manchester United after failing out of favour with Jose Mourinho.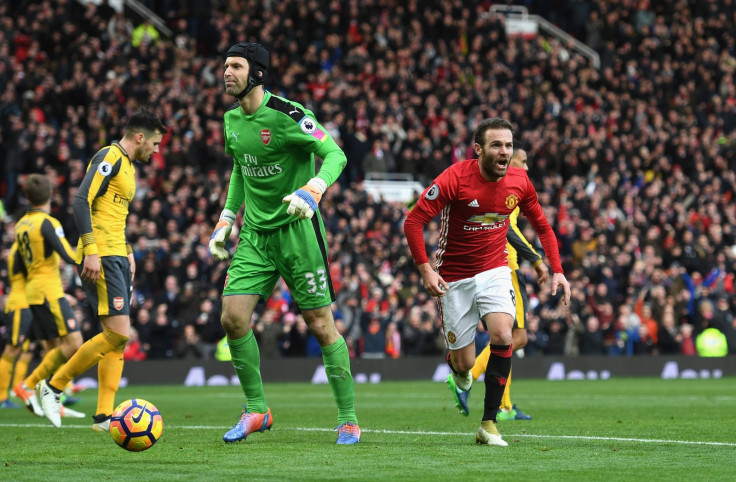 Chelsea have since won the Premier League and the League Cup in 2014-2015 while Mata has only since been able to claim the FA Cup 2015-2016 at Manchester United.
However, the 28-year-old says that despite the struggles of the Red Devils, he has never stopped enjoying his football and believes his current level at United is the same that once helped him to become the best Chelsea's player of the season during his first two campaigns in the English football.
"I have always felt good at United but obviously in these years the club have not lived the best moment of its history. When you are in a team that may not have met the group targets it seems that everything has less impact," Mata said.
"But in terms of stats, feeling an important player for the team or enjoying my football I feel as good as when I arrived to Chelsea. What happens is that in Chelsea we won the Champions League, the Europa League and the FA Cup in two years and obviously that highlighted everything more than when you are in a club that is not winning much. But last year we already won the FA Cup and hopefully this season we can win another cup."