Arsene Wenger is leading Arsenal into a decline and has surrounded himself with "yes men" at The Emirates Stadium, according to pundit Chris Sutton. Wenger has seen Arsenal's entire season plunge into chaos during the past couple of months and his future has completely divided the club's fanbase.
Sutton was not in the mood to sympathise with the Frenchman's struggles in north London and instead blasted Wenger for being "selfish" and called on assistant manager Steve Bould to give him a reality check.
"It's a dictatorship and he surrounds himself with yes men," Sutton said on a BBC FiveLive podcast. "He's been selfish. I'm surprised Steve Bould doesn't get hold of him and say this is the reality.
"He's taking the club backwards. They have just accepted mediocrity. His work in the transfer market has been a failure lately. Do the right thing and if you're not going to do the right thing then tell us."
Wenger has recently said that he will provide an update over his future very soon, with reports suggesting that he is set to stay on at Arsenal for at least another season.
French forward Olivier Giroud, who was brought to Arsenal by Wenger in 2012, hopes his compatriot does commit his future to the club and wants the former Strasbourg boss to "continue his adventure" with the misfiring Gunners.
"We hope we can win the cup and that Arsenal qualify for the Champions League," the former Montpellier hitman told French outlet Canal Plus. "We want Arsene Wenger to renew his contract, to continue his adventure, because we support him."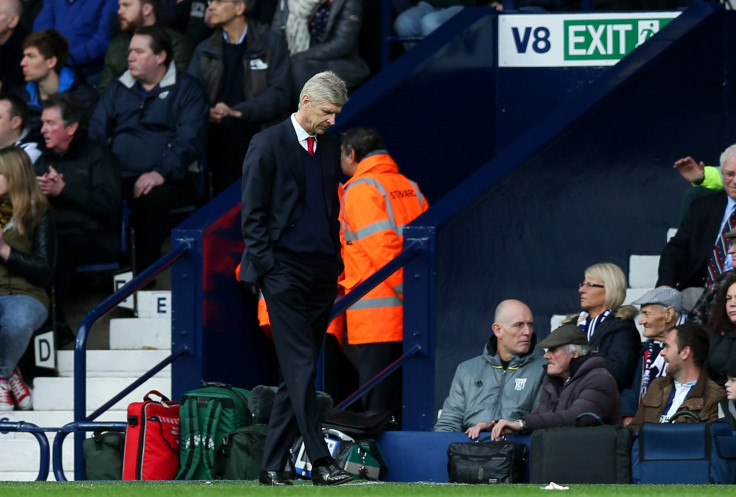 Arsenal have lost six of their last nine matches in all competitions and haven't beaten a league side since 11 February, when they slogged to a 2-0 victory over struggling Hull City.
Wenger's task of lifting Arsenal out of their abysmal recent slump after the international break will be anything but straightforward; the Gunners' next league game is at home to Pep Guardiola's Manchester City on 2 April.