Christine Ohuruogu's attempts to successfully defend her 400m Olympic title ended with a silver medal as American Sanya Richards-Ross ended her wait for individual gold.
Ohuruogu, who beat Richards-Ross to gold in Beijing, began the final in lane seven, suggesting she had only an outside chance of retaining her title.
But as the final 100m approached, the 28-year-old produced a typical late surge to grab second, with Richard-Ross's compatriot, DeeDee Trotter, claiming bronze.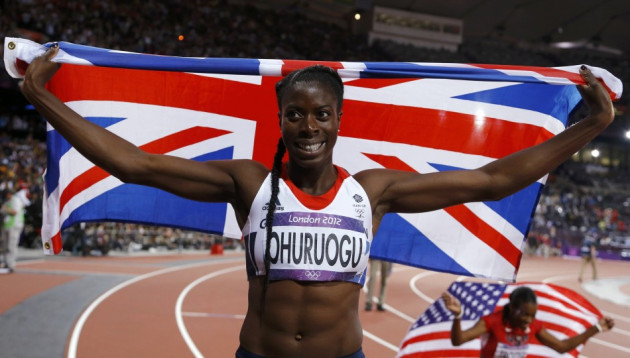 'Heartbroken'
Afterwards Ohuruogu expressed disappointment, rather than joy, at the result. She told reporters: "I was heartbroken actually, I really was.
"I always [focused] on one thing and one thing only, and that was to continue my reign as Olympic champ, so I'm a bit disappointed".
However she described Richards-Ross as "a worthy competitor", and said her eventual position "could have been worse".
Moving on to the supporters, Ohuruogu said: "All the people who have come [have] really made these Games special. Everyone I've spoken too, all non-British athletes, have said what a great crowd we have and what a great atmosphere.
"The athletes were buzzing on the first day, we couldn't believe it" It's nice to have this in your own country, where people really love and appreciate what you do."