The clock is ticking until Christmas Day and the panic present buying is definitely kicking in whilst you are still trying to cram in just one last Christmas drink. Accessories can be a failsafe option for any friend or family member but can are also very personal to the recipient. One functional accoutrement that is often over looked is the watch, a constantly useful gift that can be worn every day.
The trends that reigned during 2015 included a reintroduction of traditional vintage designs, bold leather straps, athletic inspired designs, as well as a rise in the androgynous style blurring the varieties between male and female timepieces with chunky metal straps, wider minimalist face design and graphic numbering.
We have rounded up the top watches for men and women to ensure that your last-minute present buying watch list is perfect.
FOR HER
From the playful graphic designs synonymous with Kate Spade, to the classic unisex offerings of Nixon, watches are a true statement maker and prove a fantastic gift that you can easily personalise through varying styles. If you want to go fully personal, however, make sure you visit Nixon's Neal Street store to create your very own watch from scratch, you can even engrave it for someone special for Christmas.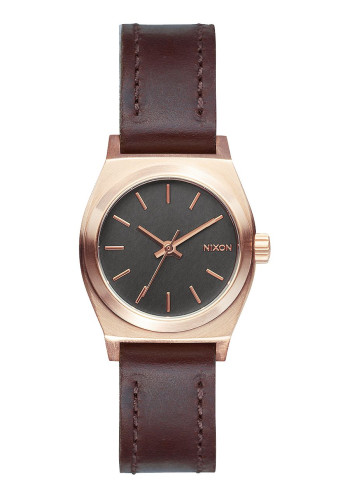 FOR HIM
There is a fantastic range for men, making a watch an easy ingenious gift for Christmas. Daniel Wellington's nautical-inspired everyday style to Citizen's full-on performance design in lightweight titanium. There is definitely something for everyone.