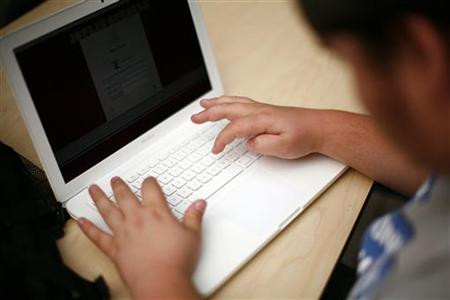 The Church of England is threatening to withdraw millions of pounds invested in Internet service providers unless they take action to curb online pornography.
The Church's Ethical Investment Advisory Group is considering new guidelines on pornography which address the ease with which people can access sexual imagery and videos on the Internet.
The disclosures come after the trial of Vincent Tabak, who was sentenced to life imprisonment for the murder of Joanna Yeates. It was found that before killing Yeates, Tabak viewed explicit hardcore pornography sites, including ones showing strangulation.
The review, which is expected to be concluded in the next few months, will recommend how part of the church's £5.3 billion should be invested in relation to Internet companies.
The criteria for investing in media companies is that they have "positive influence on society by educating, entertaining and uplifting individual experience," according to church documents.
The documents also state that companies where a "major part" of their business is "engaged in the production, transmission, publication or distribution of pornography" should be avoided.
This standard has seen ISPs such as Virgin Media, BT Broadband and Sky under fire for failing to protect children from easily viewing pornographic content.
"Work is already under way developing a new policy on pornography, which will take account of the increasing ease of access via electronic media, for recommendation to the National Investing Bodies," a church spokesperson said.
The church has already issued guidance on how it should invest in businesses in areas such as alcohol, cloning and gambling. In the past the church has strongly advised supermarkets to be more responsible in the way they sell alcohol.
Campaigners have criticised the apparent failure of laws which were introduced in 2009 to outlaw images of extreme sexual imagery, such as rape, bestiality and necrophilia.
Anyone caught viewing Web sites showing these images copuld face up to five years in prison and an unlimited fine. But it is claimed that Internet companies have been ordered to remove such material just 49 times over the past three years.
The Internet Watch Foundation said this was despite thousands of complaints from computer users, including 2,700 in the past year alone.