War on Smoking: UK Government to Consult on Plain-Pack Cigarettes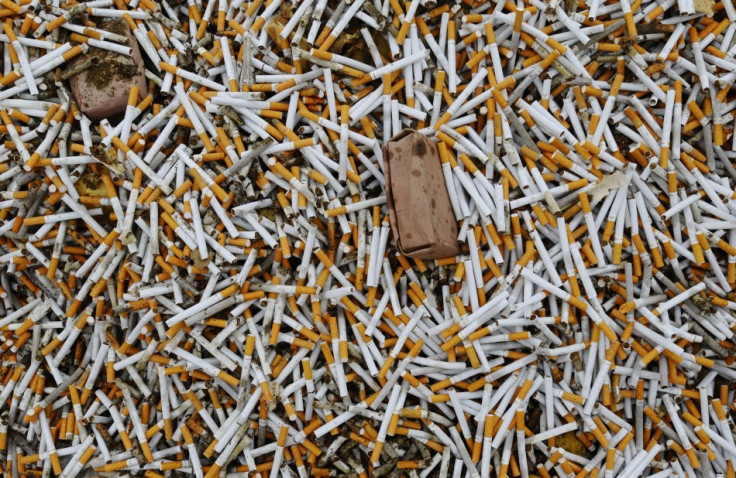 The UK government's war on smoking has taken another step with the announcement of plans to strip branding from cigarette packets.
The move, announced by health secretary Andrew Lansley, will be open to public consultation from 16 April.
Lansley told The Times that the government was open-minded about the plain packaging plans, which experts believe will help to cut down on the number of young smokers.
He said that there was no such thing as a harmless level of smoking, adding that the government hoped to ensure "we no longer see smoking as part of life".
"We don't work in partnership with the tobacco companies because we are trying to arrive at a point where they have no business in this country," he said.
The move follows bans on cigarette vending machine sales and display restrictions on larger shops which have been ordered to remove tobacco products from view. Smaller shops will have to follow suit by 2015.
The government is keen to make a dent in smoking figures, as more than 157,000 children are thought to take up the habit every year.
Health minister Anne Milton said: "We cannot ignore the fact that young people are recruited into smoking by colourful, eye-catching, cigarette displays. Most adult smokers started smoking as teenagers and we neded to stop this trend.
"Banning displays of cigarettes and tobacco will help young people resist the pressure to start smoking and help the thousands of adults in England who are currently trying to quit."
Lansley said that 5 percent of 11-15-year-olds were regular smokers, with the habit causing some 100,00 deaths in the UK every year. The Royal College of Physicians claims that one hundred million years of life will be lost by today's smokers.
The announced consultation will anger British smokers already feeling the sting of George Osborne's budget, which hit tobacco with a 5 percent duty rate increase
The Freedom Organisation for the Right to Enjoy Smoking Tobacco (Forest) has launched a Hands Off Our Packs campaign. The group's director, Simon Clark, branded the proposal "another attack on retailers and adult consumers".
In a video on the group's website, member Jean Fleet said: "I'm a retailer and a non-smoker. If this proposed plain packaging goes ahead it would make my life harder. Not only would I have to hide away the packaging from 2015, but I would have to spend time searching for a particular brand.
"My customers are buying cigarettes accoridng to price, not brand. They do not decide what to buy on packaging."
The British Retail Consortium hit out at the ruling that shops would have to hide away their tobacco products, claiming it will cost retailers around £15m.
Australia is the only country that has agreed on plain packaging for tobacco products. A ban on branding comes into the force by the end of 2012.
Westminster has pledged to reduce the number of adult smokers from 21 percent to 18 percent by 2015.
© Copyright IBTimes 2023. All rights reserved.