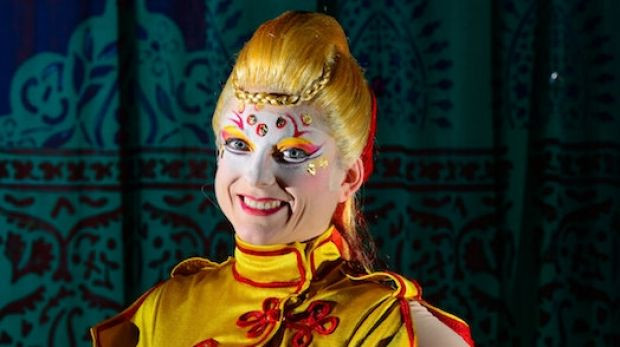 A Cirque du Soleil acrobat and Olympic gymnast remains in hospital after suffering a horrific fall during a performance in Brisbane.
Lisa Skinner, a trapeze artist, is believed to have fallen 5m (16ft) from rings during the performance of Kooza on Saturday 26 November.
The 35-year-old was rushed to hospital by paramedics who rushed onto stage to treat the performer and put her in a neck brace according to Australian outlet 7 News.
Despite appearing conscious and displaying no obvious visible sign of injury there are still concerns she may have suffered internal spinal cord injuries.
Witnesses at the show described the fall as terrifying.
A member of the audience said: "She was doing a hoop from the ceiling and she was suspending and doing a twisty thing and going through the hoop and then all of the sudden she just fell flat on the floor."
Iain Prior tweeted his horror from the show, posting: "At Cirque de Soleil in bris, performer fell from apparatus from about 5m onto stage - did not move. 15 min delay while paramedics attended & shipped to hospital. Could be very bad outcome, noise of impact was not good"
A Queensland Ambulance Service spokeswoman said Skinner remains under observation at a ward in the area. She competed at the 1996, 2000 and 2004 Olympic Games.
Skinner has also won gold medals at the Commonwealth Games and now tours with the Cirque du Soleil performing solo aerial hoops.
Speaking to 9NEWS just two weeks ago, the experienced star opened up about her gravity-defying stunts in the new show, which launched in the city on Thursday.
"I'm kind of about seven or eight metres without safety actually. Spinning, doing tricks, in, out and around a hoop," she said.
"It's one of the only shows that Cirque has that people literally scream in terror, like the wheel of death, it's nuts."
Despite the accident, the show is set to continue while Skinner remains in a stable condition.