A plane carrying 72 passengers and nine crew members crashed into a mountainous rural area outside of Medellin, Colombia on 28 November, killing 76 people. Those on board included Brazilian football team Chapecoense, who had been flying to face Atletico Nacional of Medellin on Wednesday (30 November) in the first leg of the Copa Sudamericana final, South America's equivalent of the Europa League.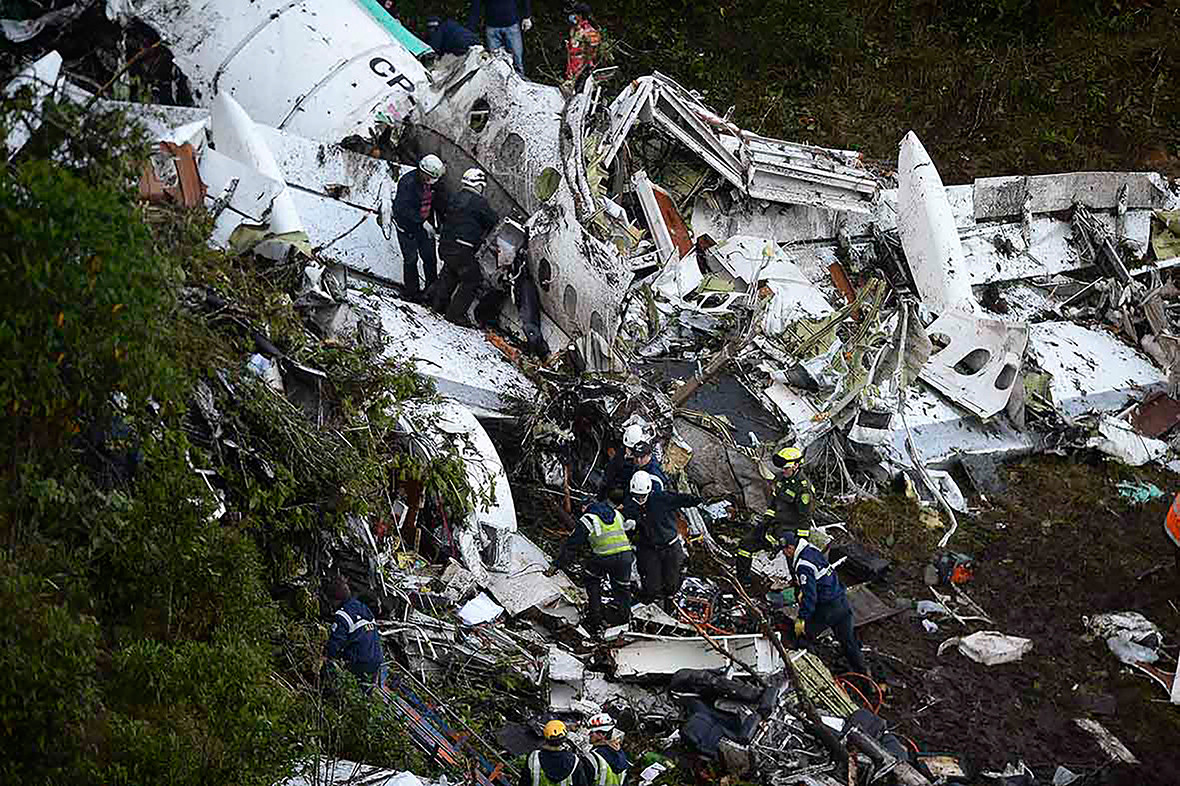 It was the first time Chapecoense – a small club from Chapeco – had reached the final of a major South American club competition. Tributes have poured in from the global football family and fans. World governing body Fifa said on Twitter its "thoughts were with the victims, their families, fans of Chapecoense and media organizations in Brazil on this tragic day". The crash evoked memories of 1958 Munich air disaster, which killed 23 people, including eight Manchester United players, journalists and travelling officials.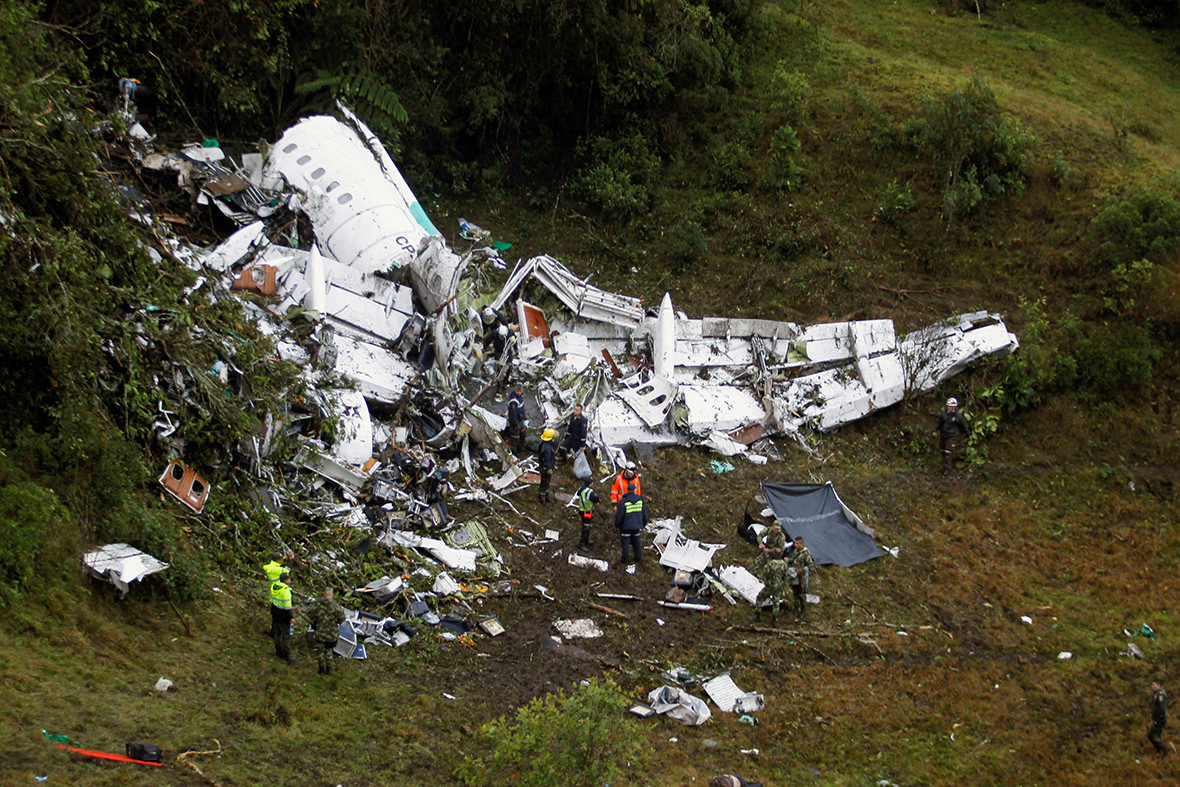 A Reuters photographer who was at the scene, said that dozens of bodies were scattered around the wreckage, while rescuers, police and military personally searched the crash site. Officials have suggested that the plane was experiencing electrical problems. The BAe 146 charter aircraft had split in two with only the nose and wings recognisable and the tail end completely destroyed. The last tracking signal from flight 2933 was received when it was at 15,500 feet, about 30km from its destination, according to flight tracking service Flightradar24.