Eric Bristow has put himself up as the poster boy for sexual abuse stereotypes and even given gravitas (hopefully unknowingly) to sexual predators by reflecting society's views that men who are abused as children are somehow weak and pathetic.
The World Darts Champion and MBE tweeted about ex-youth football coach Barry Bennell, who is at the heart of the child abuse scandal in football.
One of Bristow's tweets read: "Might be a looney [sic], but if some football coach was touching me when I was a kid, as I got older I would have went back and sorted that poof out." He added: "You got to sought him out when you get older or don't look in the mirror. Glad I am a dart player. Proper men."
Child rapists and sexual abusers will no doubt be rubbing their hands together at Eric's words and will welcome his comments with open arms.
Those victims who have gained the courage and hope from the footballers breaking their silence could potentially want to go back into the shadows and retreat back to a place of confusion and pain.
As a man, a survivor and founder of Shatter Boys UK, a charity which offers support for men wishing to connect, share and heal, I take his comments extremely personally. Being sexually abused as a child is an emasculating experience and I have personally felt and thought some of the very things Eric said – thoughts which stopped me speaking out for over 20 years.
I was abused between the ages of five and 10. I later turned to drugs and crime to take the pain of my childhood away. But in 2009, I finally felt ready to get help from the Survivors Manchester group.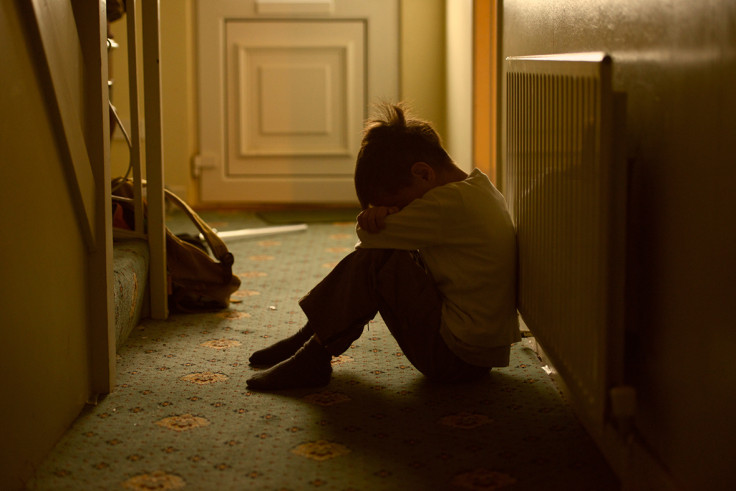 To be clear, coming through a life of sexual abuse as a child is not an easy ride – but it makes you quite the opposite to less of a "man". Being abused doesn't make you a "wimp". Being a paedophile is not the same as being gay. And being gay is not synonomous with being weak.
Being abused did make me question my sexuality. It also made me question my own future: Does it mean I'll become a paedophile and will go on to abuse?
Comments like these will not stop the survivors' movement and the uprising of men breaking their silence.
After years of questioning my braveness or masculinity – which Bristow mentions as lacking in male survivors of child abuse – it wasn't till I spoke to others that I was able to smash these views that are held by some in society.
I have personally spoke with some of the lads we support this morning and the general feeling is one of pity for someone who has these kinds of views.
The man who abused me died before I found the courage to go to the police. If survivors were to go back and take revenge on the perpetrators who abused them, they would face a life in prison – while the perpetrators would likely get a short sentence and walk free later, still laughing at you.
This would be letting them win. Recovery is the best revenge.
Comments like these will not stop the survivors' movement and the uprising of men breaking their silence.
We would like to invite Bristow, and anyone with these views, to our peer support group so we can educate you and give you the opportunity to walk two hours in our shoes.
Come and meet some real men.
---
Daniel Wolstencroft is the founder of Shatter Boys UK, a peer support and campaigning group that aims to create an interconnecting network of support groups for male survivors of child sexual abuse and exploitation. Email Shatterboysuk@gmail.com to get in touch.
Wolstencroft is also on the Victims and Survivors' Consultative Panel for the Independent Inquiry into Child Sexual Abuse
---
For help and support, contact SurvivorsUK on 02035983898