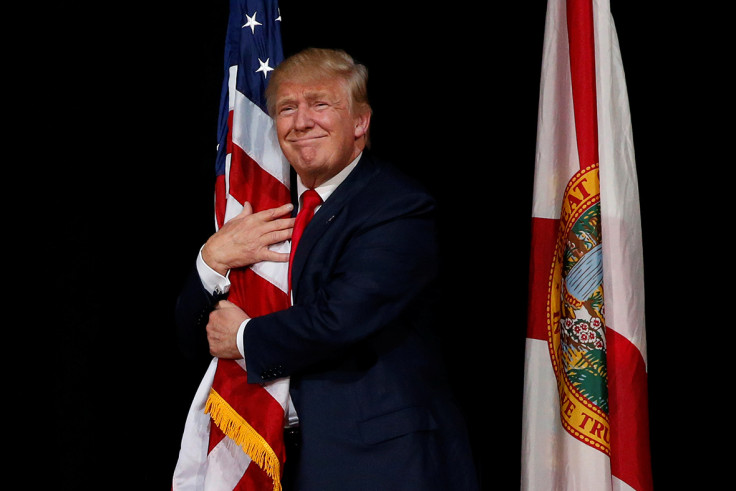 In one of his now trademark outlandish tweets, US President-elect Donald Trump suggested, on Tuesday, that anyone who burns the American flag should lose their citizenship.
Sent on Tuesday morning, Trump said "nobody should be allowed to burn the American flag" and that those who do should face "consequences". As for the said repercussions, Trump suggested "perhaps loss of citizenship or year in jail".
The message took a turn away from Trump's current Twitter's preoccupation – tweeting angrily at CNN and, in particular, journalist Jeff Zeleny, about Trump's previous accusations of voter fraud in three states: Virginia, New Hampshire and California.
Burning an American flag is not a punishable offence in the US, though other countries do have laws against the 'desecration' of their national flag. Previous attempts to bring in such a law in the US have so far failed.
The president-elect is currently trying to fill out places on his cabinet before formally becoming the 45th President of the United States on January 20th 2017. On Tuesday his transition team confirmed he would nominate Georgia congressman and anti-abortion advocate, Tom Price, as Secretary of Health and Human Services. They also said that Seema Verma would be nominated as Administrator of the Centers for Medicare and Medicaid Services.
In 1989, the US Supreme Court ruled that flag burning was protected under the first amendment of the US constitution - which protects freedom of speech.
In 2006, an attempt to add an amendment to the constitution to enable Congress to outlaw flag burning lost by one vote and was notably opposed by then-Republican whip, and current majority leader of the senate, Mitch McConnell.