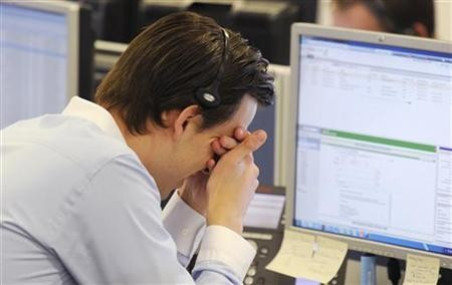 City of London bonuses are down again this Christmas as output from Britain's financial sector slows.
Controversial bankers' bonuses, under the spotlight since the financial crisis and widely viewed as excessive, will see their total remuneration pool fall to its lowest in almost a decade.
City bonuses this Christmas and New Year are forecast to be £1.6bn, down from its pinnacle of £11.6bn in 2008 as the financial crisis started to emerge.
"The biggest loser from this is the taxman, who typically earns more from City bonuses than the employees," said Douglas McWilliams, chief executive of the Centre for Economics and Business Research (CEBR), which compiles the research.
Bonuses are down to £6,400 per head in the City, reported CEBR. At its peak the average payout was £33,000.
In 2012 the total bonus pool across the whole year will be £4.4bn.
Future forecasts indicate a continued decline in this figure, to £1.25bn in 2015, before edging up again slightly in the following two years.
CEBR said this fall in bonuses can be linked to a collapse in output from the City's financial institutions.
Equity trading is down 20 percent in value year on year, international orders for equity trading are down by more than half, gilts trading has plunged by a third because of the Bank of England's asset purchases under its quantitative easing programme.
"Even the formerly dominant derivatives sector is also down by around a fifth so far this year," said CEBR's report.