A classic Ferrari 250 GTO has sold at auction for £20.2m, making it the most expensive car ever sold in the UK.
The Ferrari is one of just 39 examples of the 250 GTO, which was produced between 1962 and 1964 when it retailed for £6,000, a similar price to a detached house at the time.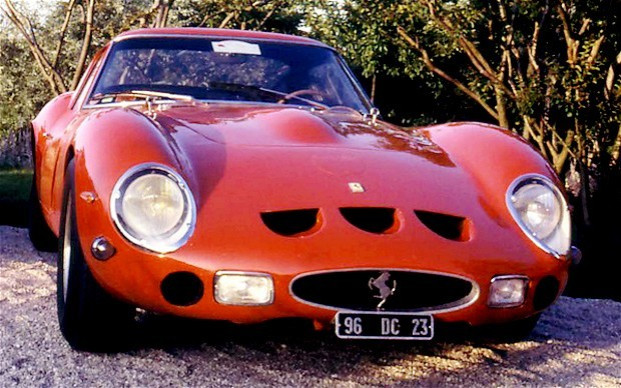 The 250 GTO was sold by Jon Hunt, who founded Foxtons estate agents and sold it for £360m in 2007; Hunt bought the Ferrari for a record £15.7m in 2008, meaning he has made a £4.5m profit in just three years of ownership.
Fitted with a 3.0-litre V12 engine producing 300bhp and capable of 0-60mph in 6.1 seconds, the 250 GTO is quick, even by today's standards, and its top speed of 174mph is only just short of what modern Ferraris are capable of.
This particular example is chassis number 5095 and has an impressive racing history, finishing second place in the 1963 Tour de France road race - driven by Lucien Bianchi and Carlo Maria Abate - and won the Les Andelys hillclimb, the Rallye du Limousin and the Rallye de Picardie in 1964.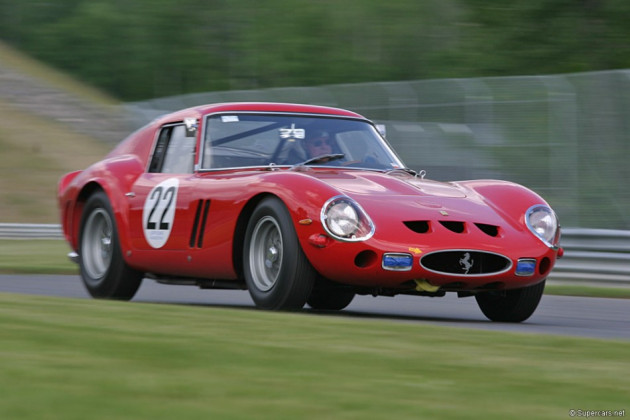 Chassis number 5095 - which is believed to be going to Spain - raced until 1996, when it was bought by Lee Kun-hee, the chairman of Samsung, before it was sold in 2007 to British property developer William Ainscough; the car was then sold a year later to Hunt.
The Ferrari 250 GTO is widely regarded as one of the finest and most desirable cars ever made and other models of the 250 - such as the LM, the Testarossa and the California Spider - all reach astronomical prices when sold at auction.
At £20.2m, this 250 GTO is believed to be the second most expensive car ever sold; first place belongs to a Bugatti Type 57SC, which sold for "between £20m and £26m" in 2010; only four examples of the Bugatti were produced and one is owned by Ralph Lauren.
Exact details about the Ferrari auction remain a secret and little is known about the buyer, but they will be joining Pink Floyd drummer Nick Mason and Radio 2 DJ Chris Evans in the elite club of 250 GTO owners.
Evans bought his GTO - a super-rare series two, one of just seven produced - at auction in 2010 for a comparatively cheap £12m and has since had the car completely restored over many months.