A key facet of Tottenham's short 2015/16 domestic season to date has been their obvious dearth of strikers and a potentially worrying burden being placed on the shoulders of Harry Kane following his hugely impressive if somewhat surprising 31-goal haul in all competitions last term.
By way of stark contrast, deputies Roberto Soldado and Emmanuel Adebayor notched just three times in the Premier League between them during the same period and it certainly came as no surprise to see the first of those underwhelming players offloaded and the latter not even handed a squad number for the year ahead.
While supporters continue to hold out hope that the long-running saga involving West Brom's Saido Berahino will reach a satisfactory conclusion before the transfer window closes for business once more at 6pm on 1 September, it is easy to forget that Daniel Levy and Mauricio Pochettino have already secured the signing of one promising frontman already this month in the form of young Clinton Njie.
The Cameroon international, who registered eight goals in his first and only campaign as a first-team regular for Lyon, cost approximately £12m ($18.8m) and has signed a five-year contract at White Hart Lane. Although he only trained with his new teammates for the first time on 20 August, the 22-year-old could be in line to feature away to Leicester City today after finally receiving his work permit and the necessary international clearance.
Quite understandably, given that he remains in the very early stages of his professional career, many without a sound working knowledge of French football may be oblivious to Njie's capabilities. So just what can Tottenham expect from their fourth summer signing to date? IBTimes UK enlisted the help of Le Libéro Lyon writer Hugo Hélin to provide the lowdown on the key strengths and weaknesses of his game as well as the likelihood of him making success of his time in north London.
"First of all, he's fast," Hélin said. "Really fast. It's really his main strength, and sometimes his biggest weakness too. His ability to control the ball isn't always as good as his speed requires. But he's sometimes able to perform incredible skills out of nowhere, so it's hard to judge his real technical level. For that reason he doesn't always have a great vision of the game. Maybe he is too focused on the ball to see his teammates.
"He has a good mentality on the field, where he's always willing to do his defensive tasks. He was quite popular in the dressing room, especially with the other offensive players such as Alexandre Lacazette and Nabil Fekir."
Further attacking additions are a necessity for Tottenham if they are to mount a credible attempt at regaining their place in the top four for the first time since 2012.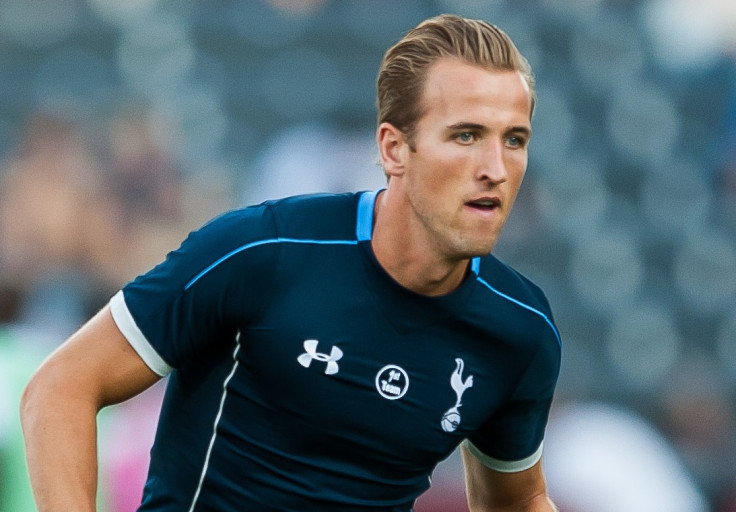 When asked if Njie was capable of providing sufficient competition for Kane at this early stage, Helin said: "Frankly, I doubt it. He had a great half-season last year, but he was honestly really lucky at times as a lot of his assists and goals went through the legs of a defender. He's still too young to be the first-choice striker in a top Premier League team. But who knows, if he progresses as fast as in the last few months..."
As we witnessed once again this week with Chelsea's recent signing of Spanish forward and long-term Manchester United target Pedro from Barcelona, there is rarely such a thing as a straightforward transfer deal free of complications and rival suitors.
Njie's switch to Tottenham was a similar affair. According to various reports, Arsenal declared a late interest in conducting negotiations of their own, although the player himself insists that they only contacted an agent and were never afforded the opportunity to put any offer to him directly.
Would a move to the Gunners, a team also in need of fresh blood in the final third with doubts regarding the long-term viability of Oliver Giroud never far away, Danny Welbeck still not back from a knee problem and Joel Campbell not likely to make the grade, have represented a better option for Njie? Helin does not think so.
"He's a player who needs space, and I think he'll got more in a team like Tottenham than for Arsenal, who like to play more passes."
A key part of Njie's development to date has inevitably been his exposure to senior international football. While his scoring record at club level perhaps leaves a little to be desired, for Cameroon he has been positively prolific thus far.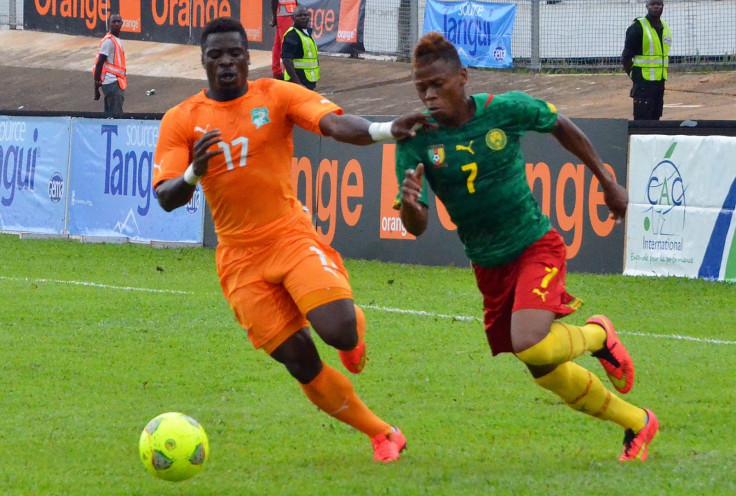 "He only has been capped 11 times but yet has scored six goals, including a brace against the Ivory Coast in an Africa Cup of Nations qualifier," Helin remarked. "So he's already one of the stars of their selection. The whole country wanted then coach Volker Finke to make him play during the tournament last winter, but he only came on during one game with 25 minutes remaining."
In a market whereby the advantage is almost exclusively with selling teams in terms of the ability to negotiate a good price, talented young strikers are an extremely valuable commodity. £12m might not seem an inflated fee for an international with significant potential, although Helin believes it may well have been too much.
"To be honest, Tottenham might have overpaid. Njie only had six good months with Lyon, and some would even say only ten good games during that period. He progressed really quickly last season, so maybe he'll be worth £25m in a couple of years... or £5m. But right now most Lyon fans can't believe how high the transfer fee was."