The co-founder and technical director of a major bitcoin website has sold all of his bitcoins, claiming the popular cryptocurrency is "virtually unusable."
Emil Oldenburg, chief technology officer (CTO) of Bitcoin.com – a website that helps investors buy the cryptocurrency, set up digital wallets and chat via forums – has come to believe that bitcoin is the "most risky investment you can make", despite a recent surge in value.
"It is an extremely high risk," he told Swedish tech outlet Breakit in a recent interview. "I've actually sold all my bitcoins recently and switched to bitcoin cash."
His reasoning for abandoning bitcoin (BTC) was a sticking point that some other critics have complained about in recent months – the high transaction fees and delays in transactions being approved.
"It costs a lot to transfer bitcoins to and from the stock exchanges," said Oldenburg, who also co-founded a Swedish cryptocurrency exchange called Safello.
"When I sold my BTC I had to pay $50 and wait 12 hours for the transaction to go through because of this," he added. "It's completely unreasonable."
He said Bitcoin.com had "stopped developing new services for the old bitcoin network" and now focuses "mostly on bitcoin cash", which is a fork of bitcoin that launched in August. The new currency – called BCH – has significantly lower fees involved, he explained.
Oldenburg claimed that as soon as new investors realise the limitations of the older bitcoin network (such as a lack of widespread adoption) they will want to jump ship.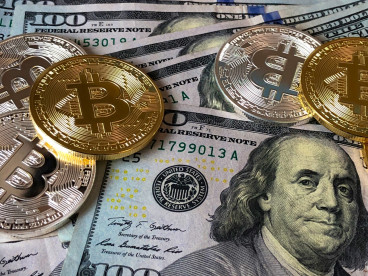 "The old bitcoin network is virtually unusable," he said, adding: "It's at bitcoin cash that the solutions are, that's where I see a future."
Bitcoin spiked in value in the past year. In January it cost approximately $1,000 per coin, however within 12 months that figure had increased to more than $18,000.
Still, a number of financial experts and economists warn that it shows some signs of being a bubble on the verge of exploding.
"These bubbles tend to end in tears," billionaire hedge fund manager Ken Griffin told CNBC in November. "I worry about how this bubble might end."
Bitcoin.com was launched in 2015, and the domain is currently owned by early bitcoin adopter and US entrepreneur Roger Ver. The website boasts several million monthly unique visitors.
The Bitcoin cryptocurrency is built upon a distributed ledger technology (DLT) better known as the blockchain. The value of the coins, solely traded online, fluctuates on a daily basis. It is commonly linked to illicit purchases on the "dark web" due to its relative anonymity.
At the time of writing, the value of one bitcoin is £13,680 ($18,140).