The leader of the Board that appointed the Co-op Group's Chairman Paul Flowers, who was later found to be embroiled in a crack cocaine, crystal meth and ketamine-fuelled sex orgies, has resigned.
According to a statement by the Co-operative Group, the Board Chairman Len Wardle has stepped down with immediate effect and will be replaced by Ursula Lidbetter.
"The recent revelations about the behaviour of Paul Flowers, the former Chair of The Co-operative Bank, have raised a number of serious questions for both the Bank and the Group," said Wardle.
"I led the Board that appointed Paul Flowers to lead the Bank Board and under those circumstances I feel that it is right that I step down now, ahead of my planned retirement in May next year.
"I have already made it clear that I believe the time is right for real change in our operations and our governance and the Board recently started a detailed review of our democracy. I hope that the Group now takes the chance to put in place a new democratic structure so we can modernise in the interests of all our members."
Lidbetter is currently Group Deputy Chair and Chief Executive of the Lincolnshire Co-operative Society.
The Co-op intends to allow Lidbetter to chair the Group through the current governance review, which will include consideration of how the Board is constituted and chaired.
Paul Flowers Sex and Drugs Scandal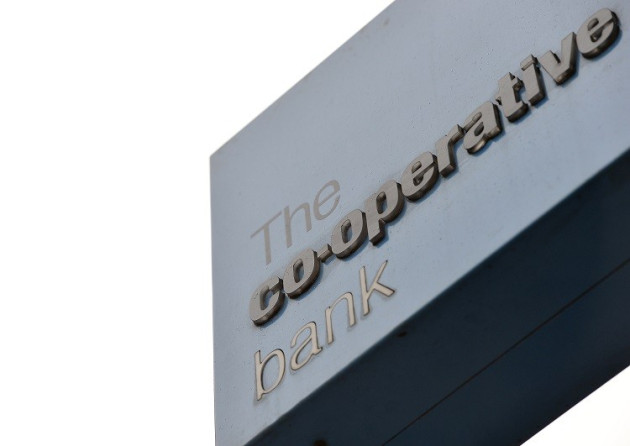 The Co-op has launched a "root and branch" investigation into how the embattled lender is run after a following the Flowers scandal.
The group pledged to review its "democratic structure" and stressed the need to "modernise" itself following a £1.5bn (€1.8bn, $2.5bn) black hole in its balance sheet .
While Flowers said he is seeking help for his drug abuse, the Financial Conduct Authority (FCA) revealed that he was not even interviewed for his appointment as chairman as he was already a member of the board.
"There was no legal requirement for a secondary interview, however, given the significance of the Co-op to the UK's financial services industry, officials did meet with Mr Flowers to discuss his plans for the Board and his banking experience," said the FCA.
Meanwhile, Mark Garnier a member of the Treasury Select Committee (TSC), has called for a parliamentary grilling over how the regulator approved the appointment of Flowers.
The TSC's chairman Andrew Tyrie MP has since said that the current approved persons regime had "degenerated into little more than a bureaucratic box-ticking exercise".
The Labour Party has also suspended Flowers.