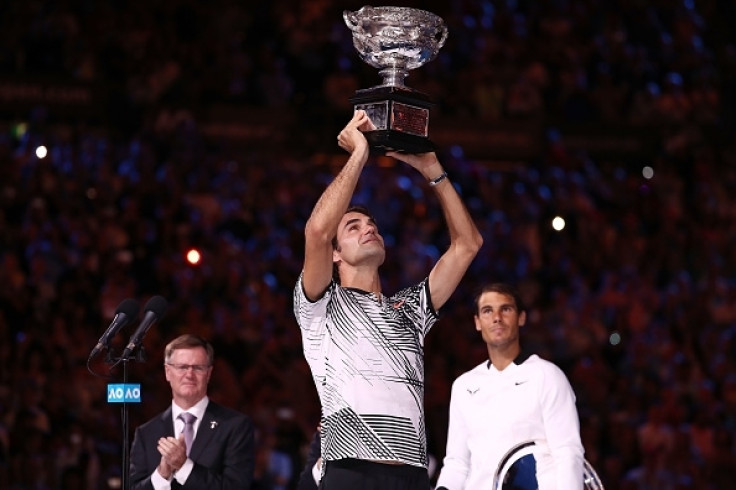 Roger Federer's recent winning run against Rafael Nadal is due to his newfound belief that he can beat the Spaniard, according to the Swiss ace's ex-coach Stefan Edberg.
Following Nadal's straight set win over Federer in the 2014 Australian Open semi-final, the current world number one's head-to-head record was a poor 23-10 in favour of his long-time rival, who had won five in a row against him at the time.
However, following a win over the 31-year-old in the 2015 Basel Open final, Federer would go on to beat him another four times, with all of these victories occurring last year during the duo's career resurgences.
Both players returned from long injury layoffs to reach the final of the 2017 Australian Open against all odds. In what was a match for the ages, it was Federer who came out on top as he defeated Nadal 6-4, 3-6, 6-1, 3-6, 6-3 to lift his first Grand Slam since 2012.
Federer would go on to defeat Nadal three more times, with two of those wins coming in the finals of the Miami Open and the Shanghai Masters.
Edberg believes the 20-time Grand Slam winner was able to turn things around and improve his head-to-head record with Nadal to 15-23 due to the belief that had returned after his victory in his hometown event.
"When you play somebody whom you keep on losing to, it gets into your head," Edberg said, as per the Ahmedabad Mirror. "I think the change came in Basel when he beat him [in 2015].
"Since then, he has beaten Rafa four or five times. So his belief is back."
Edberg also commented on Federer as a student, noting that while he was a keen listener, he did not accept every suggestion from his coaching team.
"The thing with Federer is he's a keen listener," Edberg added.
"He might not take every advice you'd give. It might not necessarily be disagreements, but he wouldn't accept every suggestion."