The first weekend of Coachella came and went with a bang. Kanye turned up and surprised everyone and Axl Rose performed on a throne made of guitars. But aside from the music, all eyes were on the clothes. Would it be another sea of flower crowns and crochet? The answer is yes of course, however this year the celebrities upped their festival game and dressed in a far more realistic and achievable style.
Kyle Jenner eschewed the body stocking and stillettos look this year and went far more low key, and the prevalence of trainers and flat sandals really upped the comfort factor – and no doubt flat shoe sales over the weekend. However, it was her amazing sequin bikini that she twinned with her rainbow plaits yesterday that really caught our attention. The Discount Universe bra and briefs can be pre-ordered now costing $119 (£84) each. The look was strikingly similar to New Zealand Instagrammer @Brittday121 who noted the similarities on her page.
Kylie wasn't the only one relaxing in sequins and Suki Waterhouse followed suit in a laid back Sonia Rykiel dress layered over denim cut-offs with a black leather choker.
Ellie Goulding and Courtney Love joined in the sequin party too on Saturday night, with Ellie sporting a scarlet cardigan and Courtney opting for a more elegant design.
Taylor said it right in her Instagram post that chokers have really taken over as the must-have accessory for the festival week. Everyone from T-Swift to Kendall Jenner are rocking nineties-style necklaces and we are very much in favour.
Kendall Jenner totally nailed every 2016 Coachella trend in her outfit for the Revolve party on Saturday. Sporting relaxed denim cut-offs and tank look, she finished the look with a Gucci belt, mirrored sunglasses (a festival essential) and silver choker as well as some incredible lace-up sandals.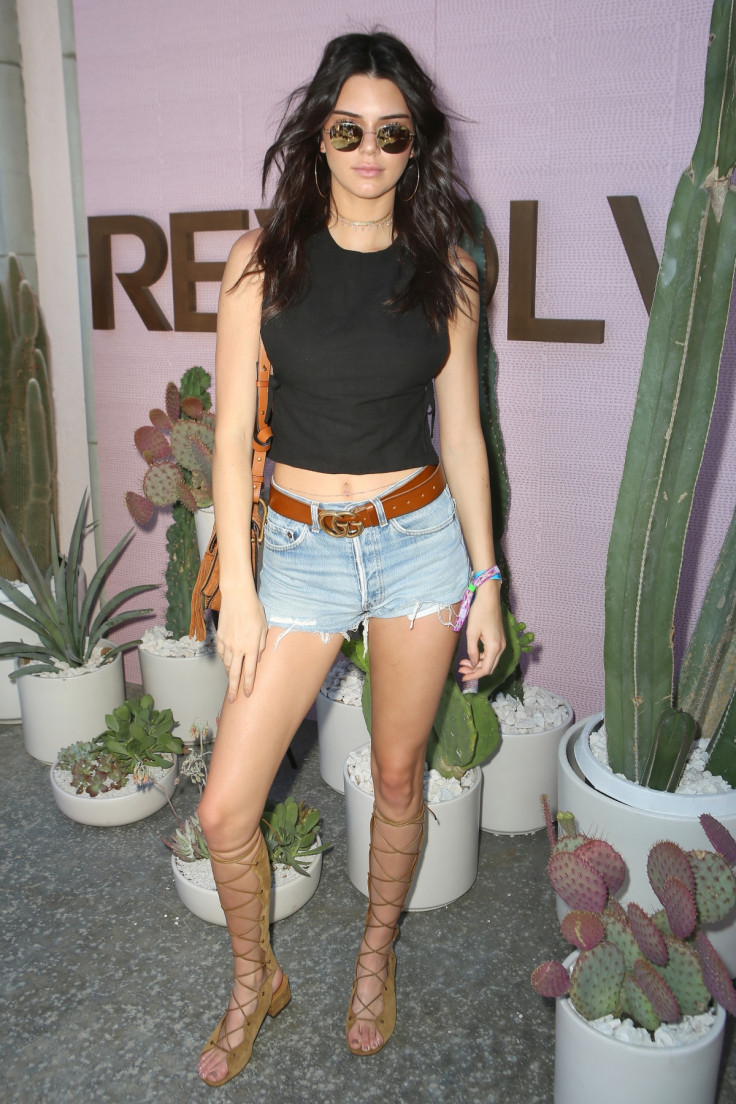 Denim was as ever the fabric du jour and whilst many, including the infinitely great Cindy Crawford, opted for the failsafe cut-offs, there were others who embraced washed out denim mini dresses, crop tops and dungarees that made for easy to achieve styles for everyone else.
H&M were out in force snapping the best looking stars of Coachella, with Betty Autier from Le Blog de Betty and French stylist Adenorah in embroidered denim mini-shorts.
Bella Hadid has already made everyone want to go out and buy a full denim wardrobe this week and her simple pairing of a black vest with body jewellery and high waisted studded denim shorts is perfection.
Kiernan Shipka wins the best dressed overall for this weekend though in an incredible crop top and high waisted pairing twinned with incredible Stella McCartney star detailed flatforms and cat eye retro sunglasses. Cute, comfortable and age appropriate, she is a new Coachella queen.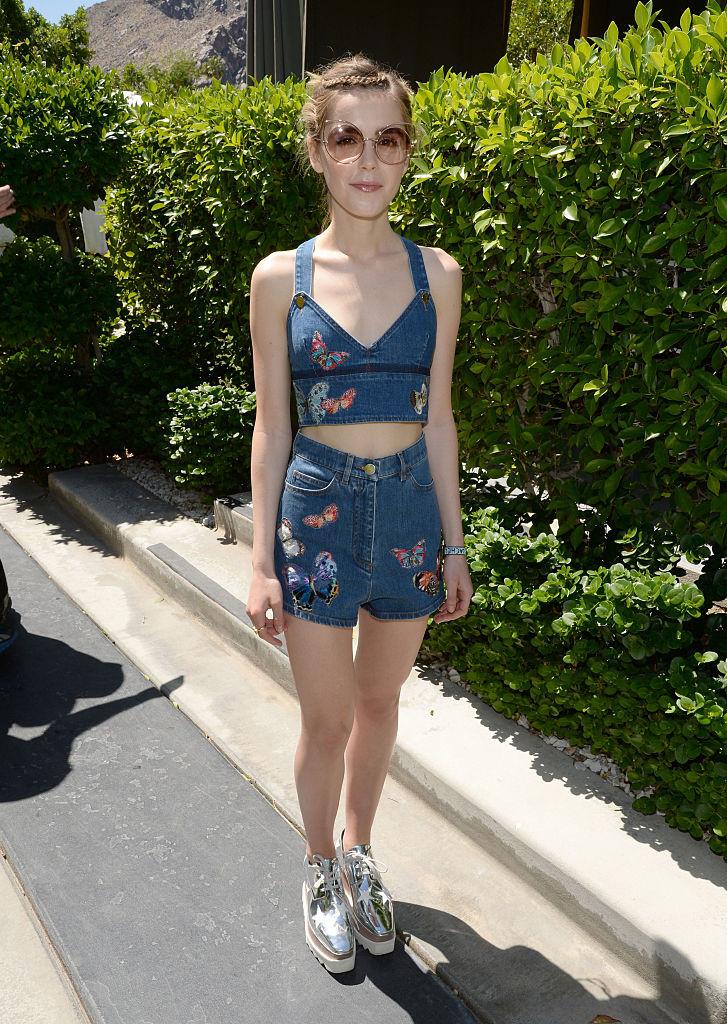 Suki Waterhouse was right up there again though in her nineties flashback Tommy Hilfiger dungarees and white T-shirt combo with Hunter sliders and a light bomber. Coachella style has never been so wearable.