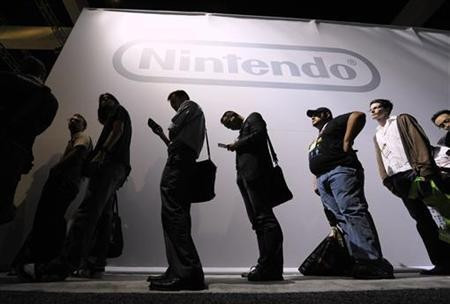 Following last week's revelation about a fresh cyber attack on veteran U.K. games developer Codemasters, both Nintendo and Epic Games representatives have posted statements on their company websites warning account holders about password protection.
Nintendo
The warning is still up on Nintendo's site and indicates that it suffered multiple phishing attacks last weak. The statement goes on to reassure its customers that no financial data was compromised as a result of the attacks.
"We have learnt of a possible phishing threat to users of the European Nintendo website which we are currently investigating. The protection of our customers is our utmost priority and so we have taken the precaution of immediately shutting down some parts of this website until further notice. We would like to reassure you that we do not hold our customer's bank, credit card or address details on the European Nintendo website and so this data is not at risk.
"Phishing is when someone attempts to find out your personal information, such as usernames and passwords, by pretending to be a trustworthy person or company in an electronic communication such as an email or via a website.
"We apologise for any inconvenience this has caused. Please do get in touch with your local Nintendo Customer Services if you have any further concerns."
Parts of Nintendo's site are still unavailable at the time this article was written.

Epic Games
The attack on Epic Games targeted the company's main international website and associated forums. Epic itself does not hold user's financial information, meaning that at best the hackers could have taken information regarding the website's users names and contact information.
Despite this, the company sent out an email warning its customers of the recent breach in its online security.
"Our Epic Games web sites and forums were recently hacked... After some downtime, they're back up and running now.
"The hackers may have obtained the email addresses and encrypted passwords of forum users. Plaintext passwords weren't revealed, but it's possible that those passwords could be obtained by a brute-force attack on the encrypted passwords. Therefore, we have reset all passwords. Your new password at the bottom of this message.
"The Unreal Developer Network (UDN) hasn't been compromised. Thankfully, none of our web sites ask for, or store, credit card information or other financial data.
"We're sorry for the inconvenience, and appreciate everyone's patience as we wrestle our servers back under control."
The attacks come as the hacker collective LulzSec continues its campaign against Sony and adds to the growing list of games developers targeted by hackers.