Audience members got a special treat at the recent Coldplay concert at the MetLife Stadium in New Jersey when Michael J Fox stepped on stage for an impromptu performance of some of the songs from his cult movie Back To The Future. The actor played the guitar to Earth Angel by the Penguins and Chuck Berry's Johnny B Goode – which his character Marty McFly had performed at the Under the Sea dance in the film.
Earlier in the show, Moses, Chris Martin's son with ex-wife Gwyneth Paltrow, asked his father to play songs from "both of our favourite movie, Back to the Future," via a video projection. "Well, if your son asks you to do something, then let's try it," Martin said. The band's lead was more than happy to comply and started off with Earth Angel.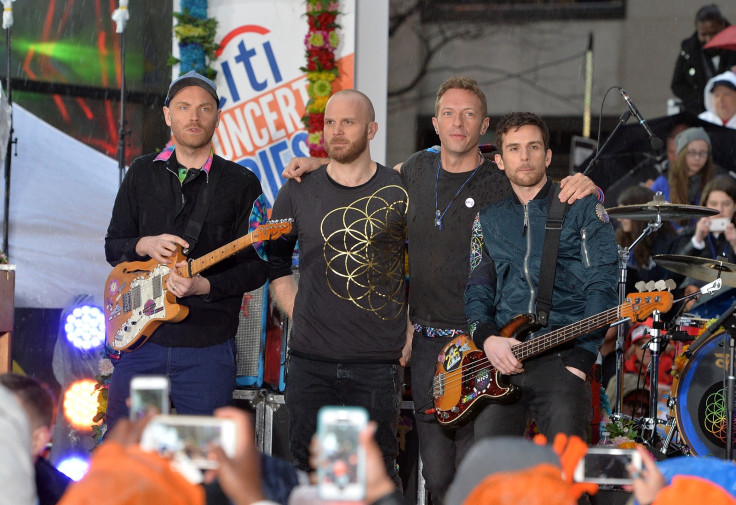 Fox made his way on stage mid-performance and played a guitar solo. He later got more into the groove with Johnny B Goode.
"That's our dream come true. Thank you, Michael," Martin said following the guest appearance. "What a wonderful, wonderful, wonderful man."
This is not the first time the actor has played alongside Coldplay and according to The Associated Press, the band also performed with the actor to raise money for the Michael J Fox Foundation for Parkinson's Research in 2013.
In June, Prince Harry joined the band onstage during a concert at Kensington Palace aimed at raising funds for the royal's charity, Sentebale. While Harry did not show off any vocal skills, he did promote the charity that works with HIV positive and AIDS affected people in Africa.
Coldplay's Head Full Of Dreams tour will continue on to Indianapolis on 20 July and after various concerts across the US will tour in New Zealand and Australia in early-December.
Watch the video of the performance below: