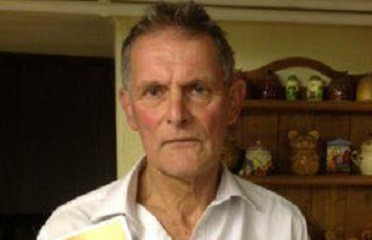 A Cornwall councillor who was re-elected in the council despite his controversial comments that disabled children should be put down has now compared disabled kids to deformed lambs killed by farmers.
Cllr Colin Brewer resigned as an independent member of Cornwall Council in February after it emerged he said disabled children should be put down because they cost the council "too much money".
Brewer was recently re-elected to the ward of Wadebridge East in the local elections, sparking residents' protests outside Truro town hall.
Speaking to Disability News Service (DNS), the 68-year-old said there was still a good case for disabled children to be killed if funds to support them became too high.
Brewer compared his reasoning to how farmers deal with deformed lambs by "smashing them against a wall".
He added: "If they [farmers] have a misshapen lamb, they get rid of it. Bang!"
There are now fresh calls for him to resign again.
Brewer said that despite the controversy surrounding his comments which led to his original resignation, he had received positive feedback from farmers and doctors.
He heard at a council meeting about the "terrific amounts" spent on disabled individuals. The councillor said that the £250,000 spent on one disabled person could pay to keep open 10 public toilets.
Brewer claimed that a retired doctor had told him that he was "perfectly right" in his comments to Theresa Court, the advice services manager for the charity Disability Cornwall at an equality event in October 2011.
"We are just animals," he said as the frersh controversy flared up. "You can't have lambs running around with five legs and two heads."
Leading charity Mencap was among those calling on Brewer to resign.
Spokesperson Emma Harrison said: "In an attempt to give him the opportunity to apologise or correct these comments, Mencap has tried, on a number of occasions, to contact Mr Brewer. We have had no success as we have been told he has been on sick leave and his email doesn't work.
Online petition for resignation
"We have asked him what he means by these insulting, demeaning and disgusting comments, and whether he intends to meet local groups representing disabled people to reassure them.
"Mencap is reluctant to give him further publicity but we now join the thousands of people who have contributed to an online petition calling for his resignation."
A spokesperson for Disability Cornwall said: "It is a sad indictment of our so-called 'civilised' society that disabled children are increasingly discussed within a context of affordability, as if they were goods on a shelf that can be picked up and discarded at will, dependent upon what's in the public purse.
"It is sadly no surprise that his views are echoed by others, but it's particularly frightening these views may be held by those who have the positions and power to make life-and-death decisions."
Cornwall Council said: "The recently published comments which are attributed to Councillor Brewer are completely unacceptable and are contrary to the council's policy of supporting all people with disabilities.
"Such views have no place in local government. These remarks represent the personal views of Cllr Brewer who does not speak for the council or the people of Cornwall."