Colombian President Juan Manuel Santos will donate the money from the Nobel Peace Prize to victims of the country's 50-year-old conflict between the government and rebel group, the Revolutionary Armed Forces of Colombia (Farc). Santos won the coveted peace prize on 7 October for reaching a peace deal with the guerrillas last month.
On 26 September, Santos and Farc leader Rodrigo Londono signed the historic peace accord at a ceremony in the presence of 2,500 foreign dignitaries and special guests. However, the deal, which was subject to ratification by Colombian voters in a referendum, was rejected by the people a week later.
"Last night, I met with my family and we have decided to donate those eight million Swedish krona (£746,000, $925,000) to the victims," the BBC quoted Santos as saying. He added that he was dedicating the award to "all the victims of the conflict".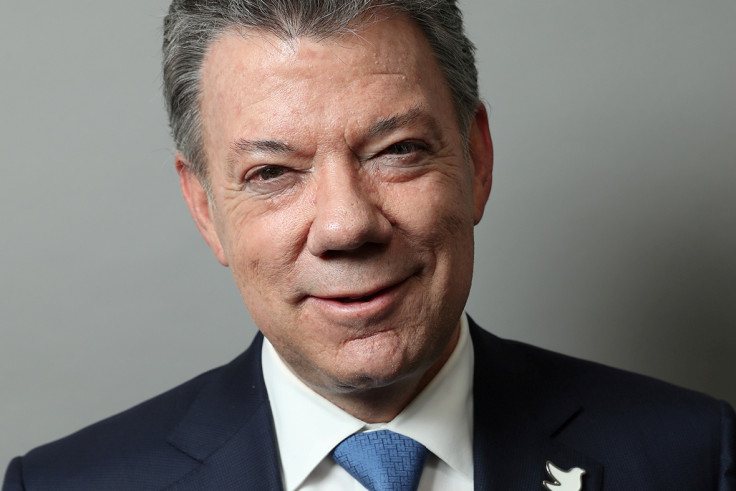 The president was speaking after taking part in a religious ceremony organised for those affected by the conflict in the city of Bojaya in north-western Choco.
The peace deal was reached after almost four years of negotiations held between the government and the rebels in the Cuban capital of Havana. The two parties are working on a new deal after it was rejected, with critics saying it was too lenient on the rebels.