Colombian citizens have rejected a peace deal with Revolutionary Armed Forces of Colombia (Farc) rebels in a referendum which saw 50.24% of people voting against the deal that was hoped would close a violent chapter in its history stemming back more than five decades.
The country went to the polls for the referendum on the question of whether to approve the deal between Colombian president Juan Manual Santos, and rebels led by Timoleon Jimenez, who is often referred to as "Timochenko".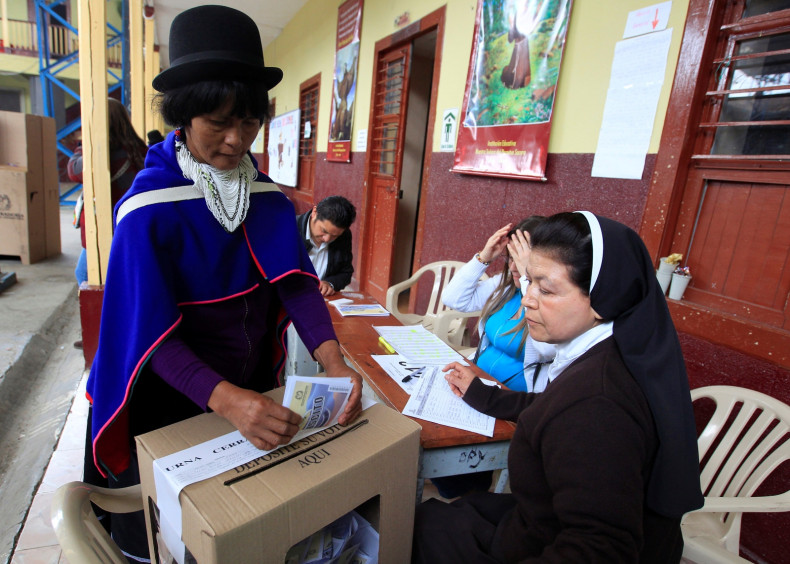 Last week (26 September), Santos had already celebrated the end of the long-running armed conflict at a ceremony in Cartagena with world leaders and Farc commanders. An easy win for the "yes" vote had been predicted with some analyses putting it two to one in favour.
However, the shock result delivers a blow to Santos who took the risk of insisting that the deal - which had been signed after nearly four years of negotiation - would only be valid if it got the backing of Colombian citizens.
Earlier on Sunday (2 October) the rebels said they would give up all their assets to compensate the victims, Colombia's Farc rebels have offered to surrender all their assets to compensate their victims.
The guerrilla commanders of the FARC have tried to change their image for a return to politics but many saw the country's political and judicial integrity at stake, and the peace accord as a dubious giveaway to the rebels, according to the Washington Post.
Santos has previously said there is no plan B for ending the war, which has killed 260,000 people.