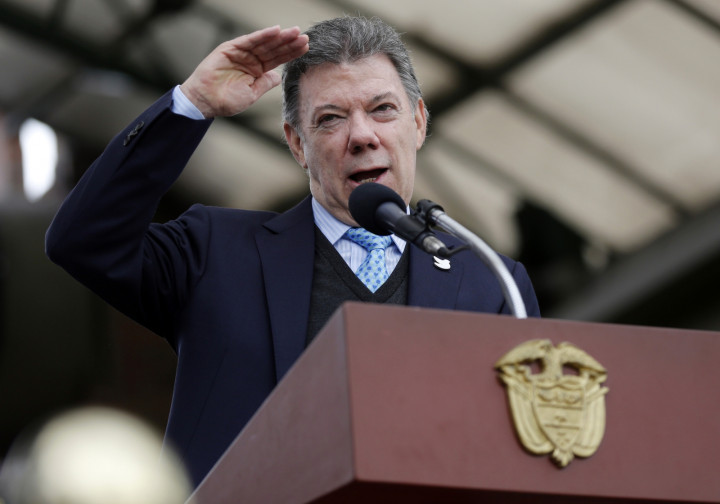 Colombia's plans to hike a wealth tax on individuals and companies could encourage investors to look for alternative markets, according to Grupo Energia de Bogota CFO Felipe Castilla Canales.
"Investors from outside will look at our options against other options. If we don't have a tax regulatory framework that is competitive with other countries we will feel that. We as entrepreneurs we have the face that we will add an additional cost in our balance," Canales told IBTimes UK on the sidelines at the Colombia Inside Out conference in London.
The country's deputy finance minister Andres Escobar announced in early September that the government plans to impose a 2.25% annual wealth tax on fortunes above $4m, while companies and individuals with smaller fortunes would pay a lower rate.
The tax is in line with reforms proposed by French economist Thomas Pikkety in his bestseller "Capital in the Twenty-First Century."
The new levy will replace a previous wealth tax introduced in 2011 that charged taxpayers 6% based on their declared wealth over a four year period, coming in at 1.5% per year.
Colombia first created a wealth tax in 2002, using most of the proceeds to fund greater spending on defence projects.
Michel Janna, Director of Public Credit at the Ministry of Finance, told IBTimes UK at the same conference that the tax is progressive.
"It taxes only the wealthiest. It has been very useful in the past, it has financed security. Now it's time for that wealth tax to also serve the purpose of peace," he said.
"We are aware that it is a burden for some of the individuals that will have to pay for it but also we think it's a fair tax. We need it for Colombia to be able to spend in the future."
"Given the needs we have, we think it's the best way to get the income to continue spending on the most needed sectors in Colombia," he added.
Despite some government measures to improve social equality, Colombia remains one of the world's most unequal societies, according to Pikkety's World Top Incomes Database.