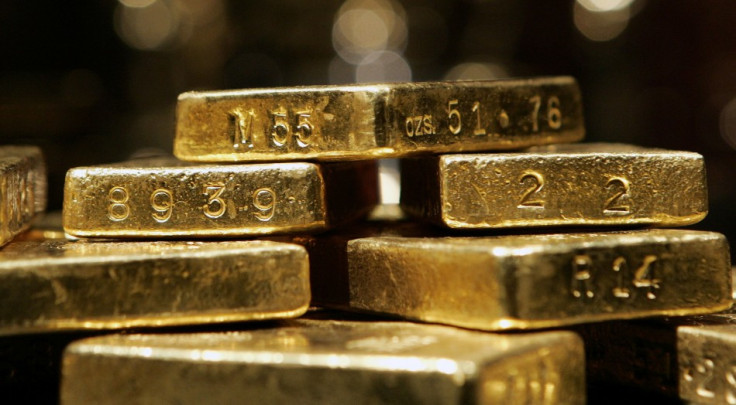 Safe-haven seekers and a weaker dollar ensured an uptick in precious metal prices on Thursday (16 February), with gold climbing back above $1,240 an ounce intraday, despite US Federal Reserve Chairwoman Janet Yellen's assertion that interest rates need to rise sooner rather than later.
At a recent US Senate hearing, Yellen opined that waiting to raise interest rates "would be unwise, potentially requiring the Fed to eventually raise rates rapidly."
Nonetheless, with the dollar heading lower against major currency crosses, jittery investors continue to seek the safety of the yellow metal.
At 4:07pm GMT, the Comex gold futures contract for April delivery was up 0.79% or $9.70 at $1,242.80 an ounce, while spot gold was 0.66% or $8.10 higher at $1,241.80 an ounce.
FXTM Vice President of Market Research Jameel Ahmad said: "It is interesting that investors are continuing to be enticed towards gold, regardless of US stock markets maintaining their positions around record levels. Of course, dollar weakness helps gold, but I am just wondering if investors are hedging towards the precious metal on account of lingering questions about whether the ongoing stock market rally can really continue."
Elsewhere, Comex silver was up 0.82% or 15 cents to $18.11 an ounce, while spot platinum was 0.53% or $5.38 higher at $1,016.73 an ounce.
Away from the precious metals market, oil futures headed lower but benchmarks stayed within recent ranges. At 4:13pm GMT, the Brent front month futures contract was down 0.72% or 40 cents at $55.35 per barrel, while the West Texas Intermediate (WTI) was 0.43% or 23 cents lower at $52.88 per barrel.
The decline came despite an Opec source telling Reuters the supply cut pact between it and 11 non-Opec producers could be extended beyond May if all major producers showed "effective cooperation" as the market continues to glance at rising US crude production.
In a note to clients, analysts at Vienna-based JBC Energy said monthly price ranges for Brent have been very narrow, with no monthly price range of more than $5 per barrel since November. "Prompt prices have not seen this kind of stability for several years...Yet, despite the cuts, there is no shortage of bearish indicators to be found in the market.
"Stocks have continued to rise, not just in the US but in Europe and elsewhere. After crude prices rallied in the aftermath of the cut decision in late November, there does not appear to be much out there to push prices decidedly above the $55 mark."