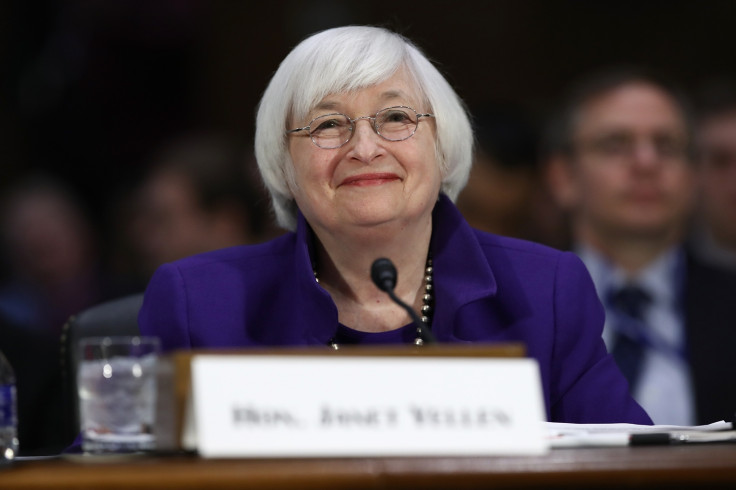 Chairwoman of the US Federal Reserve Janet Yellen questioned the logic President Donald Trump's economic policies and refused to back his attempts to roll back the country's Dodd-Frank Act, which was passed in the wake of the 2008-09 global financial crisis to keep Wall Street banks in line.
Trump has branded the Dodd-Frank Act as an onerous regulatory "disaster" responsible for stunted bank lending to American businesses. The President has also vowed to do a "big number" on the Act, claiming it has failed to address the 'Too Big To Fail' problem on Wall Street, laid bare by a string of government bailouts of financial institutions at the height of the financial crisis.
However, Yellen told US lawmakers at a senate hearing late on Tuesday (14 February) that the Fed had seen "healthy growth in actual lending in the economy."
"I see well-capitalised banks that are regarded as safe, sound and strong," she added, noting that bank commercial and industrial lending has exceeded its 2008 pre-crisis peak.
Asked if there is any truth to claims by Trump officials that US banks aren't lending, Yellen said that only an "extremely low number" of small businesses complained of access to credit as their main problem.
The Fed chairwoman also questioned the basis of claims by the Trump camp that the Dodd-Frank Act made US banks less competitive.
"Our banks are quite profitable and quite strong relative to their counterparts. I believe the financial system is much more resilient than it was."
She added that US banks had nearly doubled high quality or Tier 1 capital "as a result of the Fed's insistence they do so, following the financial crisis."
Putting US fiscal accounts on a sustainable trajectory
Yellen did acknowledge the regulatory burden community banks face and said the Fed is looking for every way it can find "to mitigate those burdens." But rather than a dismissal of the Dodd-Frank Act, Yellen said lawmakers should exempt community banks from the Volcker Rule, which imposes curbs on banks placing large bets with their own money.
Elsewhere at the hearing, Yellen declined to comment directly on Trump's broader spending and taxation plans noting instead that she would like to see policies "aimed at improving productivity."
"I would also hope that fiscal policy changes will be consistent with putting US fiscal accounts on a sustainable trajectory....Some of the policies that are being discussed might well raise deficits. In that context, they might also have an impact on economic growth.
Finally, Yellen also said US interest rates should rise sooner than expected because "waiting too long to remove accommodation would be unwise, potentially requiring the Fed to eventually raise rates rapidly."