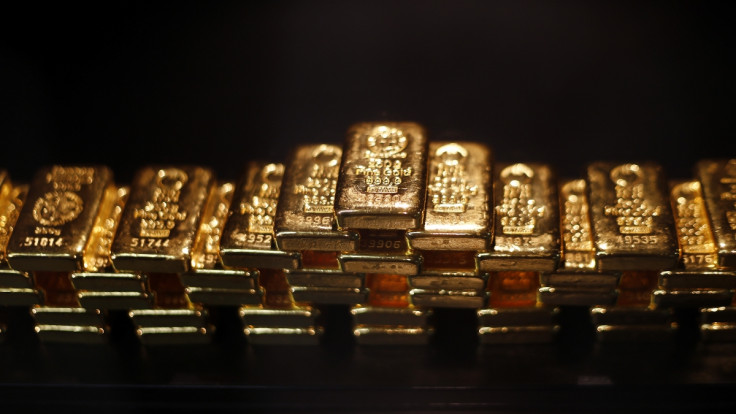 Crude oil and precious metals headed lower on Tuesday (13 December) ahead of the US Federal Reserve's monetary policy meeting slated for Wednesday, with the market pricing in a 25 basis point rate hike for the first time in 12 months.
Both gold and silver took a pounding. The Comex gold contract for February delivery down 0.41% or $4.47 to $1,157.79 an ounce at 4:03pm BST. Concurrently, the Comex silver contract for March delivery slid 1.67% or ¢29 to $16.90 an ounce.
The market is putting a 100% chance on a 0.25% rate hike from the Fed to 0.75%, which would be the first increase of 2016, and the second of this rate hike cycle after last December's 0.25% move. Fears of a stronger dollar continue to pile on the misery for gold.
FXTM research analyst Lukman Otunuga said the yellow metal was rapidly sliding towards 10-month lows around $1,156 as heightened speculation of a US rate hike encourage investors to offload the commodity.
"Gold remains fundamentally bearish and any appreciations in prices could be seen as a technical bounce. From a technical perspective, there have been consistently lower lows and lower highs. A decisive breakdown below $1,150 could spark a further selloff towards $1,140 in the coming weeks."
Crude oil futures also headed lower on profit-taking and a stronger dollar, cooling off the overnight rally triggered by the first production cut pact between Opec and non-Opec crude producers in 15 years. Over the weekend, selected non-Opec producers, excluding US, Canada and Brazil, but including heavyweight Russia announced 558,000 barrels per day (bpd) in production cuts, after talks with Opec members in Vienna.
The move follows Opec's decision to unveil its first real-terms output cut in eight years, of 1.2m bpd to 32.5m bpd, after the conclusion of its ministers' meeting in Vienna, Austria on 30 November.
At 4:06pm GMT, the Brent front month futures contract was down 0.25% or ¢14 to $55.55 per barrel, while the West Texas Intermediate was 0.25% or ¢13 lower at $52.70 per barrel.
Analysts at Vienna-based JBC Energy said a concrete signal that Opec cuts will soon begin to make themselves felt in the physical market came from the Abu Dhabi Nation Oil Company overnight, which said it would cut crude export availability for January-loading crude by up to 5%, while Kuwait and Oman are reported to have communicated similar change.
"While the reductions involved are small enough to avoid contractual issues with term buyers, this is an indication that these producers may – in the near term at least – see reduced production quotas translate essentially 1:1 into exports. These changes will by definition affect Asia primarily."