Commodities round-up: Gold stages recovery run but oil trading remains lacklustre
Gold prices mounted a recovery run from Fed-driven lows while oil futures remained largely flat.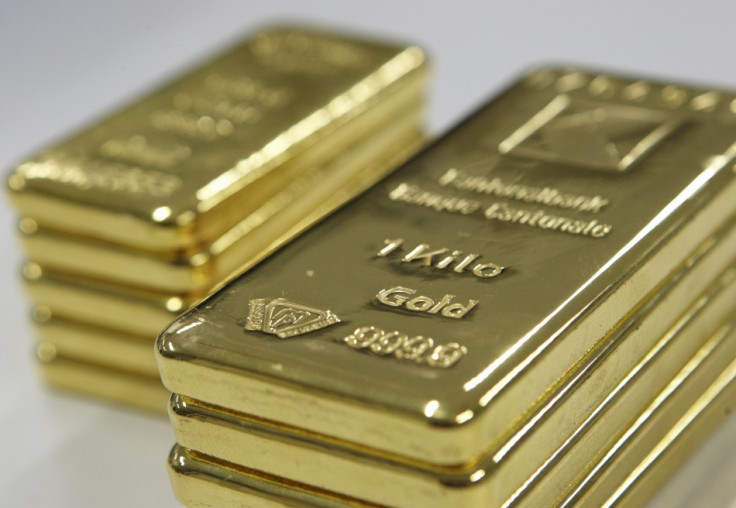 Gold futures continued to limp back up after plummeting to 10-month lows in the wake of US Federal Reserve's decision to raise the country's interest rate by 0.25% last week.
A massive selloff ensued on 15 December, after the Fed's decision overnight, which saw Dubai gold futures hit their lowest level since 1 February, sliding to $1,136.40 an ounce, down nearly 2%. Worse was to follow intraday; with the Comex gold February futures contract sliding 2.75% or $32.00 to $1,131.70 an ounce.
However, the yellow metal has since seen a slow, but steady, uptick in price. By 1:50pm GMT on Monday (19 December), Comex gold for February delivery was up 0.31% or $3.50 to $1,140.90 an ounce, while spot gold was 0.40% or $4.55 higher at $1,139.63 an ounce.
Mihir Kapadia, chief executive officer of Sun Global Investments, said the yellow metal appears to have found a base. "The current economic scenario favours investments into assets offering higher yields. The rise in interest rates therefore negatively impacts the performance of gold as investors do not benefit from holding on to non-yielding assets.
"As the Fed is projecting three interest rate hikes in 2017 – gold prices will remain turbulent and susceptible to rising interest rates and bond yields."
FXTM research analyst Lukman Otunuga said rising prospects of higher US rates in 2017 coupled with a strengthening dollar could be a recipe for disaster for gold. "The yellow metal is heavily pressured on the daily time-frame as there have been consistently lower lows and lower highs. Sellers may exploit the current technical bounce towards $1,155 to send gold back low towards $1,115."
Elsewhere in the precious metals market, Comex silver futures contract for March delivery was down 0.52% or ¢8 to $16.13 an ounce, while spot platinum was 0.34% or $3.20 lower at $924.40 an ounce.
Away from the precious metals market, oil futures headed sideways over a lacklustre session for the market. At 2:21pm GMT, the Brent front month futures contract was down 0.58% or ¢32 at $54.89 per barrel, while West Texas Intermediate was 0.37% or ¢19 lower at $51.71 per barrel.
However, many in the market remain convinced that a bounce triggered by a deal between Opec and non-Opec crude producers to cut production would continue to support the market early in the New Year.
That's unless industry loading data points to otherwise, according analysts at ANZ Research. "At the moment, prices should be well supported as the market is pricing in a relatively high level of compliance with the production-cut agreements."
© Copyright IBTimes 2023. All rights reserved.