The oil market's Opec-inspired rally ran out of steam on Wednesday (7 December), ahead of crunch talks between producers in Moscow this weekend.
Following the conclusion of its ministers' meeting in Vienna, Austria on 30 November, Opec introduced its first real-terms output cut in eight years, of 1.2m barrels per day (bpd) to 32.5m bpd, which would take effect from January 2017.
At the time, the cartel also said its output cut will be supported by non-Opec producers to the tune of a 600,000 bpd reduction, of which the Russian federation will account for 300,000 bpd.
The finer points of cuts allocated to non-Opec producers will be up for discussion with market commentators evenly split on a positive outcome emerging from Moscow.
At 5:57pm GMT, the Brent front month futures contract was down 1.19% or ¢64 to $53.20 per barrel, while the West Texas Intermediate was 1.63% or ¢83 lower at $50.10 per barrel.
Analysts at Vienna-based JBC energy noted that market doubts about the effect of the Moscow meeting continue to persist. "Ultimately, higher prices inevitably incentivise divergence from any agreement. We have revised downwards our 2017 global supply outlook following the Opec agreement. Although crucially, it still implies a significant crude overhang in 2017.
"We now see a cumulative crude surplus of 210m barrels for next year as a whole, some 150m barrels lower than previously expected. We have kept our demand growth outlook essentially unchanged at 1.3m bpd for 2017 as we do not expect the impact of slightly higher prices to be significant or long-lasting."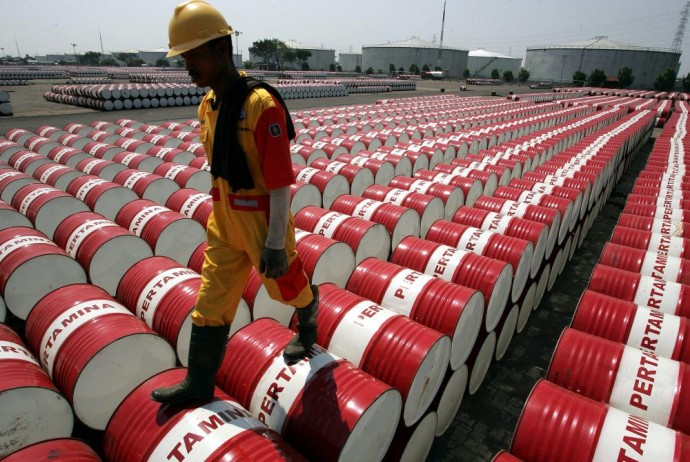 FXTM research analyst Lukman Otunuga said there is growing concern that Russia's oil production continues to hit fresh post-Soviet highs each month while the country's officials repeatedly state that output cuts will be implemented moderately.
"If pessimism persists over the production cuts and oversupply fears intensify then oil market bears could install another heavy round of selling. From a technical standpoint, bearish investors could exploit the breakdown below $50 to encourage a decline lower towards $48.50."
Away from the oil market, precious metals posted gains for the second successive session. At 5:59pm GMT, the Comex gold futures contract was up 0.63% or $7.40 to $1,177.50 an ounce, Comex silver was up 2.74% or ¢46 to $17.27 an ounce, while spot platinum was 0.89% or $8.29 higher at $943.25 an ounce.