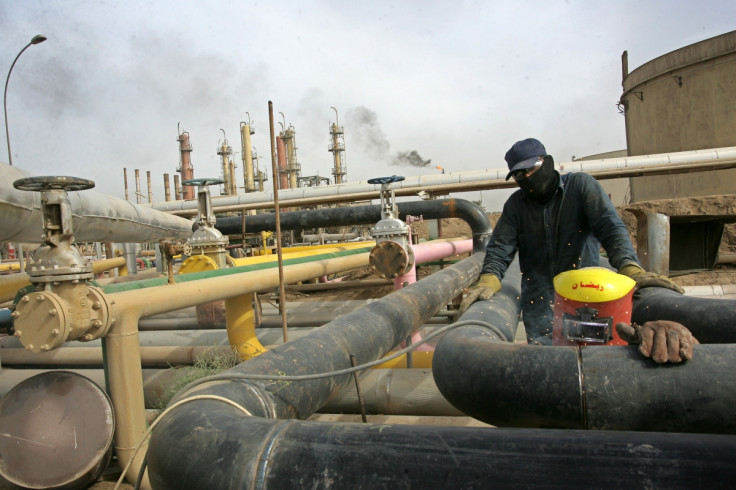 Calm returned to the oil market on Friday (21 October) after profit-taking by traders sparked a sell-off overnight, while precious metals saw yet another lacklustre session as the dollar continued to strengthen following heightened US interest rate hike expectations.
At 2:44pm BST, the West Texas Intermediate front month futures contract was down 0.28% or 14 cents to $50.49 per barrel, while Brent was largely flat $51.38 per barrel, having hit an intraday peak of $53.14 on Wednesday.
Earlier in the session, Russia's Energy Minister Alexander Novak said the country's production could rise in 2017, but added that adjustments could be made contingent upon talks with Opec.
Having received tacit support from Russia, Opec agreed to limit its production to a range of 32.5m to 33m bpd on 28 September, but will only spell out the nature of the cuts on 30 November.
Summing up the market situation, Bjarne Schieldrop, chief commodities analyst at Nordic bank SEB, noted: "It is hard to sell down Brent below $50 per barrel. The overall trend is towards a tightening of the balance. US and weekly inventories are in clear decline; there are still concerns about sidelined production capacity in Libya and Nigeria; Russian production is ticking higher; and US shale oil rigs are responding to higher prices."
Away from the oil market, the dollar's strength continued to weigh on the precious metals market, a day after the European Central Bank decided to hold its benchmark interest rate at 0.0% and extend its monthly €80bn (£71.7bn) asset purchase programme until the end of March 2017.
With the ECB also hinting at possible stimulus action in December, silver futures continued to slide on speculative trades. At 3:10pm BST, Comex silver for December delivery was down 0.19% or 3 cents to $17.52 an ounce.
Hans Redeker, global head of FX Strategy at Morgan Stanley, said the foundation for a powerful dollar rally is in place. "In many aspects, the dollar outlook is stronger than it was last year. Valuation has moderated and the market is expecting fewer hikes over the next 12 months than it did at this time last year.
"With only 27 basis points (bp) priced in, including 15bp in December, there is less scope for hikes to be priced out. As a result, risk appetite may suffer in response to any downside surprise in growth, in turn boosting the dollar."
Elsewhere, the Comex gold futures contract for December delivery was down 0.09% or $1.20 to $1,266.30 an ounce, well shy of $1,300-plus levels seen in September, while spot platinum was down 0.05% or 25 cents at $934.20 an ounce.