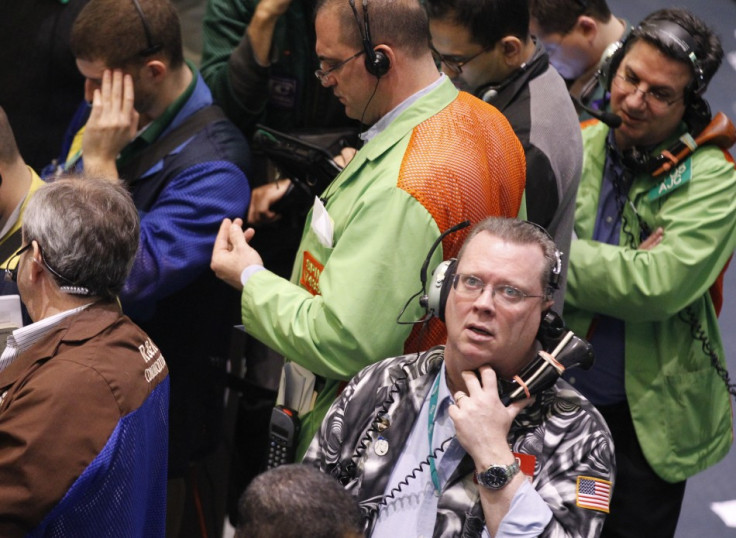 The precious metals rally led by silver continued on Wednesday (13 July), while a rise in Middle Eastern production flagged up by the International Energy Agency (IEA) hammered oil futures.
At 2:10pm BST, the Comex silver contract for September delivery was another 1.33% or 27 cents higher at $20.44 an ounce, extending the rally seen for much of this week at levels last seen in July 2014.
Concurrently, Comex gold for August delivery was also up 0.52% or $7.01 to $1,339.86 an ounce, reversing the previous session's decline. Safe-haven trading calls continued with the chances of the US Federal Reserve raising interest rates having receded post-Brexit, and the Bank of England poised to cut interest rates.
Howard Archer, chief UK economist at IHS Global Insight, said: "A plunge in UK consumer confidence and evidence of markedly reduced business sentiment since the Brexit vote has enhanced the case for interest rates to be cut from 0.50% to 0.25% as soon as Thursday. To us, there seems little reason to wait on an interest rate cut front."
Archer suspects the Bank of England will revive Quantitative Easing and end up extending its Funding for Lending Scheme. "These moves could very well be enacted in August. Quantitative Easing has been on hold since November 2012 with the stock of purchases at £375 billion. However, we have serious doubts that the Bank of England will take interest rates any lower than 0.25%, and we believe negative interest rates are highly unlikely."
Meanwhile, oil futures were dragged lower by an IEA report noting a rise in Middle Eastern crude production and US data pointing a rise in inventories. At 2:48pm BST, Brent futures were 2.08% or $1.01 lower at $47.46 per barrel, while West Texas Intermediate rose 1.73% or 81 cents at $45.99 per barrel.
In its monthly assessment of the market, the IEA noted that Middle Eastern output exceeded 31m barrels per day (bpd) for a third successive month in June, on the back of near-record supply from Saudi Arabia.
Additionally, data published by the American Petroleum Institute showed the country's crude stockpiles rose 2.2m barrels, with a decline in oil production stateside being compensated by a rise in Iraqi imports.
David Wech, managing director of Vienna-based analysis firm JBC Energy, said: "While our base case is for crude prices to remain close to $50, we now see a real risk of prices temporarily heading closer to $40, as oil fundamentals might prove to be weaker than many realised."