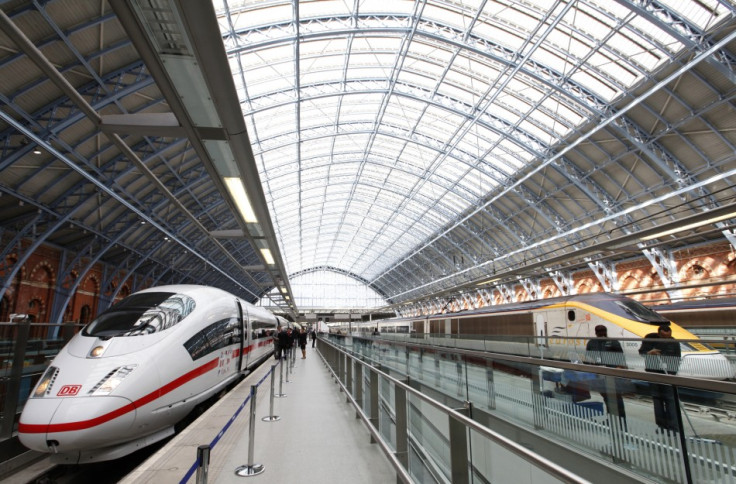 A parliamentary panel has firmly backed the government's high-speed rail link plans but has raised concerns over the current preferred route for the project.
According to the House of Commons Transport Committee, there is a good case for HS2 linking London and the major cities of the Midlands as it would help boost economic growth as well as bridge the north-south divide.
But the backing for the £34 billion project came with a number of provisos. Committee Chairwoman Louise Ellman said: "High-speed rail may be a catalyst for economic growth, helping to rebalance the economy and bridge the north-south divide. But the government must do more to promote local and regional growth strategies to ensure we get maximum economic benefit from high speed rail."
The panel, which undertook an inquiry into the controversial project, also advised that the supporters and critics of the project should respect each other and avoid name-calling and terms such as "Nimbys" and "Luddites."
HS2 will see 1,100-passenger trains run at 250 mph between London and Birmingham and then on to northeast and northwest of England and eventually to Scotland at a later stage. The plan has the potential for a dramatic improvement in connectivity between major British cities, Heathrow and other airports, and also the rest of Europe, the committee's report has said.
"But we are concerned that under current plans high speed rail lines won't reach Manchester and Leeds for more than 20 years."
Addressing fears over the environmental impact of the proposed link which would run through rural parts of many counties, Ellman said: "Investment in high-speed rail has potential to boost growth but may have a substantial negative impact on the countryside, communities and people along the route.
"This must be better reflected in the business case for HS2 and future phases of the project. We would encourage the government to follow existing transport corridors wherever possible."
The committee has also refused to endorse claims about the potential carbon footprint of the project fully. "Claims that HS2 would deliver substantial carbon-reduction benefits do not stand up to scrutiny. However, HS2 will produce less carbon than an expanded motorway network or greater domestic aviation in the event of increased demand for inter-urban travel."
Investment in HS2 should not mean that there is a reduced investment in the "classic" rail network, the committee has suggested. "If the government decides to go ahead with HS2, it should publish a summary of the financial case showing how the project is affordable alongside sustained investment in the classic network," the report added.
The inquiry comes in the wake of concerns that have been raised by various quarters over the current favoured route plan for HS2. Labour has even called for an alternative route for the link.