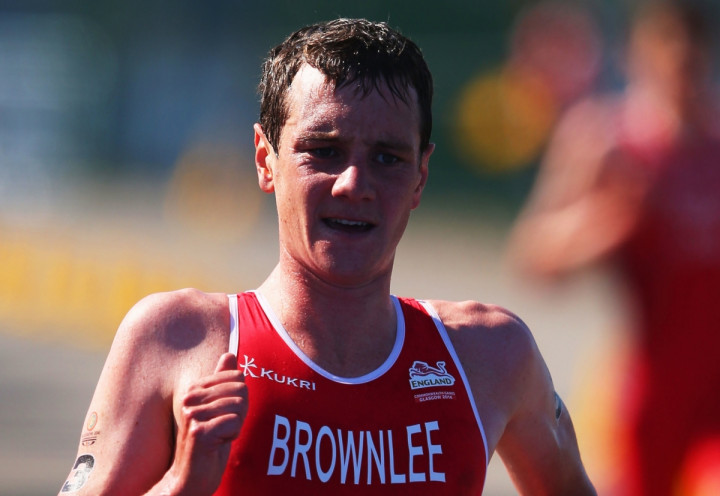 Alastair Brownlee held off brother Jonny to claim Commonwealth Games gold to complete a triathlon double for Team England.
After Jodie Stimpson had earlier prevailed in the women's event, Brownlee powered away in the latter stages to add Commonwealth success to his Olympic and European titles.
Younger brother Jonny won silver while South Africa's Richard Murray grabbed bronze, thus denying Marc Austin a medal which would have been Scotland's first in Glasgow, after the 20 year old had kept pace with the Brownlee brothers for much of the race.
"That's all you can want from a race," Brownlee told BBC Sport. "It was tough right from the start to the finish. I really enjoyed it - Jonny was brilliant too.
"This is the goal I wanted to achieve for the season and I've done it now. Now I've done everything I've wanted to do in my career - I don't know what to do now. Maybe I should retire!"
Both Alastair and Jonny led a group of 12 in the cycling stage after leading out in the 1500m swim, and quickly saw competitors fall by the way side as they exerted their dominance.
Austin kept pace with both of the Brownlee brothers but his foolhardy approach eventually cost him a medal as when the Scot was dropped by the duo, he was soon swallowed by Murray, who finished 17th in London.
It was left to a straight shoot-out between the England pair, and with two laps remaining 26 year old Alastair upped the pace and it proved too much for Jonny, who clung on for silver despite tiring in the latter stages.