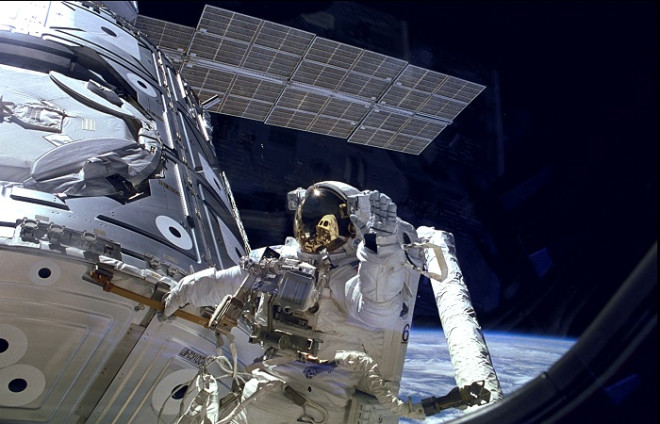 A backup computer on the International Space Station (ISS) has broken down and is not responding to commands.
Nasa confirmed that the system on the exterior of the ISS, known as a Multiplexer-Demultiplexer, has malfunctioned and Mission Control is now trying to determine whether it can be brought back online or has to be replaced.
A replacement would mean that the six astronauts on board the ISS would have to spacewalk.
However, Nasa said the computer outage does not pose an immediate risk to the Expedition 38/39 astronauts, who include Mikhail Tyurin, Koichi Wakata and Rick Mastracchio.
Multiplexer-Demultiplexer computers control some systems associated with robotics aboard the space station, including some robotic functions that would be needed for a visit by a private SpaceX supply ship scheduled to take place next week.
SpaceX's unmanned Dragon capsule contains nearly 5,000 pounds (2267.99 kilograms) of supplies and will return to earth with 3,500 pounds of cargo and science results for analysis.
Nasa aims for a launch by SpaceX on Monday, but this could change depending on the status of the computer.
The Expedition 38/39 crew members will return to Earth on 14 May aboard the Soyuz TMA-11M spacecraft. They will be replaced by the Expedition 40/41 crew on 29 May, when Maxim Suraev, Reid Wiseman and Alexander Gerst arrive in a Soyuz TMA-13M spacecraft.
Nasa revealed earlier this week that it will begin tests of a new type of planetary lander known as a Low Density Supersonic Decelerator (LDSD) that could one day help land people on Mars. The LDSD will be tested on the Hawaiian island of Kauai in June.