Nasa has unveiled its plans for future space exploration, which includes taking control of an asteroid and launching it at the moon, long-duration space travel and sending humans to Mars.
William Gerstenmaier, an associate administrator at Nasa, outlined the grand plans at a Senate hearing called From Here to Mars. It focused on plans for extended periods of space travel, including one mission to an asteroid in orbit near Earth.
Nasa was working on sending a manned spacecraft to the asteroid and would also use robotic technology to redirect the meteorite into an orbit around the moon in order to collect samples from it as part of the Asteroid Redirection Mission (Arm).
Gerstenmaier said: "We're going to grab a piece of the solar system, we're going to deflect it around the moon and insert it into a distant retrograde orbit around the moon where crews can visit.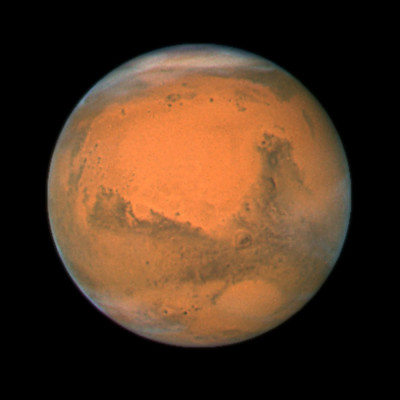 "To think we're moving a piece of the solar system for our use that will allow us to learn skill and techniques that we need to push the human presence into the solar system, that's pretty awe-inspiring."
Arm works using high-power solar electric propulsion for acceleration and providing power for crews on the rock. Navigation systems to guide and steer the asteroid were in development.
According to the Huffington Post, Gerstenmaier added that while the project might not be as flashy as a manned expedition to Mars, it would be the kind of mission that reinvigorated the public about space exploration.
A Mars expedition was still on the cards, seantors heard. Earlier, it was revealed to the Senate panel that development of key components of the deep-space rocket, capsule and infrastructure to reach the Red Planet were on schedule for a landing in the 2030s.
The agency told Slash Gear: "As Nasa sets it sights on getting to Mars, it's creating new opportunities for the nation. And as we pull together as a nation to create these new opportunities, we'll do amazing things to expand the human presence farther into the solar system."
Budget cuts mean that smaller projects will have to be completed before either project gets under way.
Gerstenmaier added: "Nasa's exploration strategy will use an approach of pioneering multiple destinations in the solar system. Over time, we will move beyond conducting limited-duration forways to distant destinations."
There will be an increase in test flights of unmanned spacecraft to further robotic exploration. Human exploration will be developed further in 2021 or 2022.
In June, Nasa will conduct the first test flight of a disc-shaped spacecraft which is due to land on Mars. The Low Density Supersonic Decelerator (LDSD) will be launched into the stratosphere from the US Navy's Pacific Missile Range Facility in Kauai.