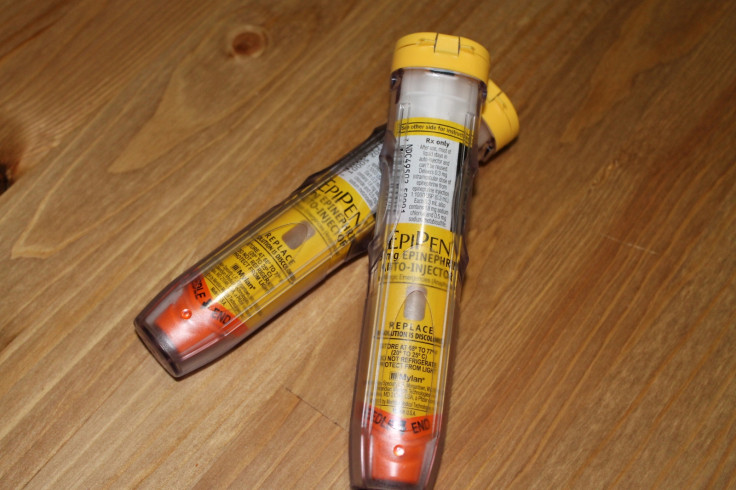 Pharmaceutical company Mylan, the maker of the lifesaving EpiPen, is coming under attack following complaints that the company has hiked prices for the emergency auto-injector by 450% since 2004. The action in the pharmaceutical industry has not gone unnoticed by members of Congress.
In recent months alone, Mylan has increased the price by $100 (£75.77), leading members of Congress to call for an investigation. The Washington Post reported that EpiPen's price has gone from $100 in today's dollars to more than $600.
Until now, consumers had not noticed because the company only increased 9% to 15% each time it raised prices. Now, however, changes in the deductible structure and co-pays have forced many consumers to pay out-of-pocket.
Several members of Congress have taken note of the price increase. Republican Iowa Senator Chuck Grassley, who chairs the Senate Judiciary Committee, wrote Mylan a letter on Monday (22 August) asking for pricing data on the injector, PBS NewsHour reported. Meanwhile, Democratic Minnesota Senator Amy Klobuchar asked that the US Federal Trade Commission (FTC) and the Senate Judiciary Committee investigate the price hike.
"There does not appear to be any justification for the continual price increases of EpiPen," Klobuchar wrote to FTC chairwoman, Edith Ramirez. The senator called the price hikes "outrageous...Manufacturing costs for the product have been stable and Mylan does not need to recover the product's research and development costs because the product was on the market years before Mylan acquired it in 2007."
Klobuchar continued: "Not only is this alarming price increase unjustified, it puts life-saving treatment out of reach to the consumers who need it most. EpiPens expires after a year, meaning consumers are required to buy new EpiPens annually.
"However, due to the increasing cost, some people are being forced to cary expired doses of EpiPen, hoping the product will work even past the expiration date. Others are considering using less expensive, traditional syringes, which require more training and are potentially more dangerous."
Adding insult to injury, proxy filings reveal executives at Mylan saw a jump in salaries as the price of the EpiPen rose. According to NBC News, from 2007 to 2015, Mylan CEO Heather Bresch's salary rose from $2,453,456 to $18,931,068 – a 671% increase. Other executives also saw a pay bump.
EpiPens, which are prescription-only, deliver a rapid shot of epinephrine for severe allergic reactions. According to the Washington Post, EpiPen is "standard issue for millions of Americans," particularly those who have children with severe allergies.
While the medication itself is not expensive, Mylan has near monopoly over the medication's injectors. PBS NewsHour reported that Sanofi was forced to recall its own injector due to dosing issues, while Teva Pharmaceuticals was unable to win regulatory approval for its injector last spring.
A generic version, called Adrenaclick, is available because it delivers the drug differently than the EpiPen.
Mylan saw its shares tumble more than 4% on Tuesday (23 August) amid mounting criticisms.
.