Connecticut School Massacre: British Boy Dylan Hockley Among Victims
Dylan's family moved to Newtown in 2011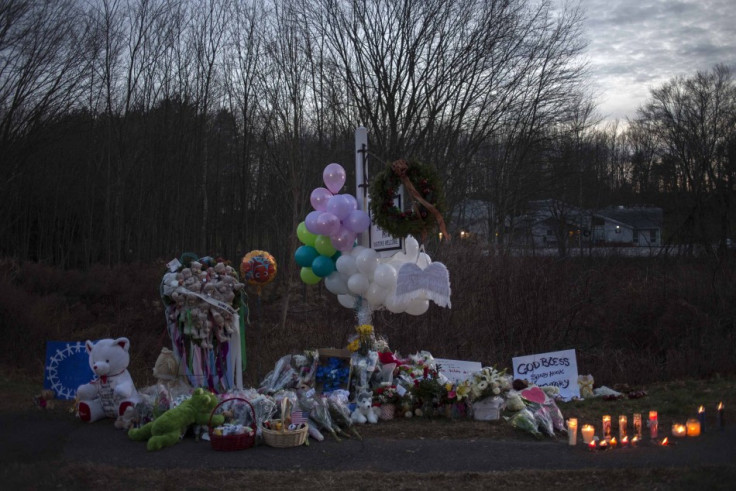 One of the 12 boys and eight girls shot dead by the gunman at the Sandy Hook Elementary School in Newtown, Connecticut, was born in the United Kingdom.
Dylan Hockley, 6, was born in Hampshire to a British father and an American mother, according to a report in the Sun.
Dylan's father Ian works for IBM and moved to Newtown in 2011. Dylan's brother Jake also attends Sandy Hook Elementary.
"Newtown is a wonderful place to live," Dylan's mother Nicole Hockley told a local newspaper when she relocated to Newtown after 18 years in Britain.
"The schools here have been amazing and the people in my neighbourhood are incredible."
Meanwhile, police have revealed that all the victims were shot multiple times with a rifle by the gunman, who forced his way into the school.
"They were first-graders," said Connecticut Chief Medical Examiner Dr H Wayne Carver II, who released the names of the victims. The six- and seven-year-olds were identified by their parents from pictures. The adults who died in the incident were aged from 27 to 56.
Headteacher Dawn Hochsprung, school psychologist Mary Sherlach and teachers Vicki Leigh Soto and Lauren Russeau were among the adults who died. The body of 27-year-old Soto was found huddled with students in a classroom cupboard, where she "put herself between the kids and the gunman's bullets," according to the Wall Street Journal.
Only one woman who was shot survived the attack.
Meanwhile, one of the victim's fathers, Robbie Parker, paid an emotional tribute to his six-year-old daughter, Emilie. He described his final conversation with Emilie.
"She told me 'good morning' and asked how I was doing, and I said that I was doing well," Parker told reporters.
"She said that she loved me, and I gave her a kiss and I was out the door."
The gunman, 20-year-old Adam Lanza, forced his way into the school and went on a shooting spree before turning the gun on himself. He is believed to have killed his mother Nancy Lanza at their home before driving down to the school.
Lanza's mother is thought to have been an avid gun collector who legally owned two handguns, a Sig Sauer and a Glock, models commonly used by the police, and a Bushmaster .223 M4 carbine.
Lanza is believed to have used some of these weapons to murder his victims.
Police said they had collected some "very good evidence" that could help establish the killer's motives.
President Barack Obama will visit Newtown to address grieving parents and the community at a vigil planned from 7pm local time (00:00 GMT) on Sunday.
© Copyright IBTimes 2023. All rights reserved.