Conor McGregor's reduced punishment from the Nevada State Athletic Commission (NAC) has no bearing on a potential boxing fight with Floyd Mayweather, according to executive director, Bob Bennett.
McGregor was fined by the commission in October 2016 for his infamous bottle hurling incident after Nate Diaz walked out of their UFC 202 press conference at the MGM Grand.
However, previous charges of a $75,000 (£60,000) fine, a public service announcement and 50 hours of community service, have now been reduced to just a $25,000 (£20,000) fine and 25 hours of community service.
It was believed that McGregor, having initially chosen to challenge the fine, would now be able to obtain his Las Vegas boxing license to expedite his fight with Mayweather, especially with the Irishman's attorney Jennifer Goldstein speaking in favor of the new terms on his behalf.
However, NAC executive director Bennett has revealed that the reduced fine has nothing to do with a potential boxing fight, stating that they were two different issues.
"They're completely two separate issues," Bennett said as quoted on MMAJunkie. "Those fights have to be approved. It wasn't an issue that we were even looking at."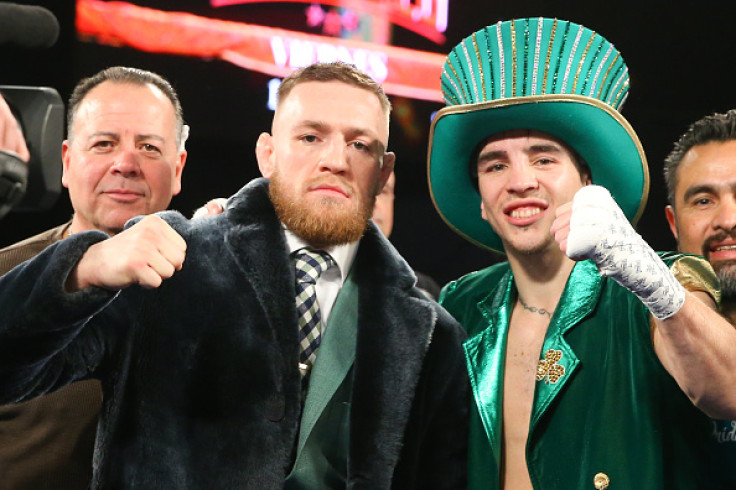 Regardless, with the issue settled, McGregor is now cleared to fight in Las Vegas with his proposed September bout with Mayweather having passed a major hurdle. Bennett also admitted that a boxing fight between the pair is something they would approve.
"That's certainly a fight that we would approve and have in Vegas," he added. "Who wouldn't want to regulate the two best fighters at 150 pounds in their respective unarmed combat fields? Mayweather's a phenomenal fighter, and so is McGregor. Sure, that's a fight we would approve."