Should Floyd Mayweather Jr and Conor McGregor agree on meeting in a boxing match before the end of 2017 then another high-profile cross-code clash could also feature on the undercard. The unbeaten American and the UFC superstar remain in talks regarding a clash, but attention has already turned to the possible supporting cast.
Light heavyweight Jimi Manuwa recorded a first-round KO against Corey Anderson as he headlined UFC Fight Night 107 at The O2 Arena London – and has wasted little time turning attention to his next opponent. The California-born fighter wants a clash with boxer David Haye, the Londoner who was beaten at the same venue earlier this month by long-time rival Tony Bellew.
Despite predicting an emphatic victory, Haye struggled for long periods of the clash against Bellew with an Achilles injury; his corner eventually threw in the towel in the 11<sup>th round. The 36-year-old has undergone surgery on the problem, throwing his fighting future into major doubt.
But should he return to competitive action, Manuwa wants to secure a second cross-code clash on the undercard of Mayweather vs McGregor. "David Haye, let's do this," he said after the first-round win on Saturday [18 March] "Dana White, Eddie Hearn, let's make it happen. Why not have a fight with David Haye? We're two of the hardest hitters in London. I think that the fight makes sense. Conor wants to fight Mayweather, why not have me against David Haye on the same card?"
Manuwa has since messaged the ex-WBA heavyweight champion on Twitter: "Hey David Haye how long till your Achilles is healthy?"
Haye has pledged to return to the ring later in 2017 despite the uncertainty surrounding his career, and a clash with Manuwa would provide a lucrative route back into the sport. His pursuit of the heavyweight title might be over, but Haye wants to prove he has the desire to reach the summit of the sport again.
"Boxing is a tough way to earn a living but some of us are born for this and I believe I am," he added. "When the going gets tough I know I will fight in the ring until my very last breath and I believe most world-class fighters have that same mindset.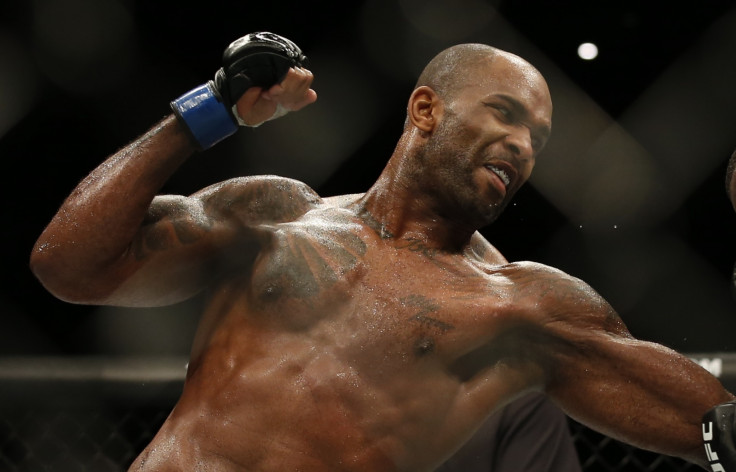 "My mission objective hasn't changed [becoming a world heavyweight champion]. If anything I've proved to people I genuinely want it. After achieving so much in my career there were a lot of question marks about whether or not I really wanted to box and I think I proved to people that I am still a fighter, that I am a warrior and that this is what I want to do.
"I'm happy with the way the surgery went, I'm happy with the physiotherapy and I'm happy with what the doctors are saying with regard to the injury and my recovery. Once I'm healed up before the end of the year I believe my best will be better than my effort [against Bellew] on 4 March."