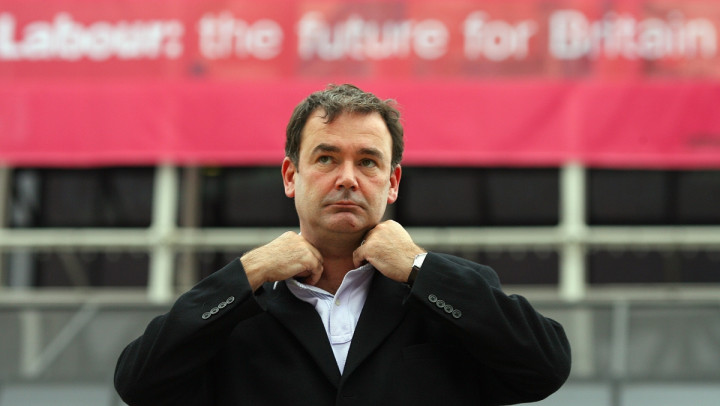 The Conservative party have been accused of employing a dirty tricks campaign to entrap Labour policy chief Jon Cruddas.
It has emerged that Conservative party researchers posed as students to record potentially embarrassing comments made by Cruddas, in which he is heard criticising Ed Miliband's leadership.
The "students" approached Mr Cruddas in the foyer of a Fabian Society conference on Saturday 28 June, when they recorded the exchange.
The Tory press team then passed on the transcripts of the conversation to the Daily Telegraph and the BBC.
The Daily Telegraph reported the secret recording on Thursday's front page under the headline: "Labour is divided, warns policy chief."
It reported Cruddas as saying: "[Ed Miliband] just gets gamed out every day, every week because of the news cycle, the media, levels of intrusion, the party management side. The fact that a lot of things haven't really been reconciled – the different camps."
Last weekend, the Tories released to the Sunday Times a tape of a public speech by Cruddas to the Compass group, in which he criticised the "dead hand" at the centre of the party.
While Labour disregarded the Compass recording, the latest transgression by the Tories, obtaining information by subterfuge, has been deemed unacceptable.
Commenting on the duplicitous conduct, Sir Alistair Graham, the former chairman of the committee on standards in public life said: "That is really dirty tricks stuff – that is very nasty stuff. That is very poor game. They were clearly looking for some embarrassing quote that they could use as a political stiletto. You would have thought that political parties wouldn't want to stoop to that level."
Dame Margaret Beckett, a former deputy Labour leader, added: "This is certainly a thoroughly nasty, deceitful trick and it may actually be illegal."
Labour is considering referring the transcript of the remarks to the Press Complaints Commission.
A Labour source said: "There is a high degree of anger. We are looking at a complaint to the Press Complaints Commission. This goes beyond the bounds of acceptable behaviour. It shows the depths to which the Conservatives are sinking in their desperation."
Disregarding the significance of the secret recordings, a Tory source said: "It doesn't take a secret recording to reveal that the Labour party is in utter disarray. They say one in thing in public to voters and another thing in private. Instead of trying to blame others for his dismal poll ratings Ed Miliband should try and show some leadership and get a grip of his party."
Meanwhile, a Labour spokesman dismissed suggestions of disunity between Cruddas and Miliband saying: "Jon Cruddas and Ed Miliband are united in putting forward the most radical plans for generations. They include building 200,000 homes a year, raising the minimum wage, reforming the energy market and devolving economic power to our great cities. These plans will help build a Britain that once again works for working people."