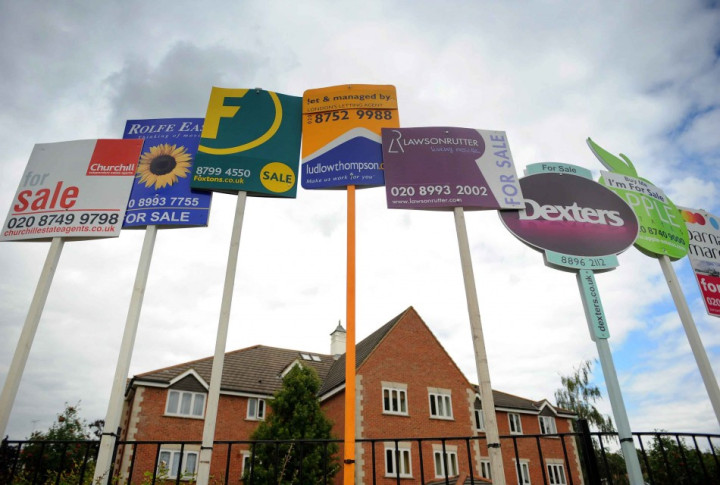 Mortgage lending for house purchases has fallen to an eleven month low amid tighter rules for the market and increasing concern about the pace of property price growth in London.
Chartered surveyor e.surv found in its monthly report that there were 61,202 residential mortgage approvals in May 2014, a 3% drop on April and the lowest since June 2013. It was the fourth monthly fall.
At the end of April, the Financial Conduct Authority (FCA) imposed stricter affordability tests on lenders after its Mortgage Market Review (MMR).
This means lenders must be more diligent in who they give credit to by making sure the borrower can afford to make repayments in a number of different scenarios, such as higher interest rates.
It was a move to stave off riskier lending to people stretching themselves financially to take on a mortgage.
Rising house prices, which the Office for National Statistics (ONS) said hit an average of £252,000 in March 2014 after an 8% annual leap, mean homebuyers are taking on bigger debt.
And this is especially problematic in London, where the ONS said the average price leaped 17% to £459,000.
"The mortgage market is losing some steam and undergoing a gentle cooling, as demand begins to simmer among homeowners," said Richard Sexton, director of e.surv.
"Uncertainty is one factor affecting home-movers. Some buyers are waiting to see if the market will begin to plateau before agreeing to pay the high price tag on new property. And that's before adding in other moving expenses such as stamp duty.
"MMR triggered the beginning of the slowdown. It took time to integrate the rigorous financial tests into the mortgage application process, and to train staff in the new procedures. But as MMR becomes further bedded down into the lending process, it is having less of an impact.
"The continued slowdown comes off the back of falling demand among buyers further up the ladder – some of whom now see the home-buying process as too costly."
In their own attempts to curb house price growth in London and protect themselves against risky lending, the Royal Bank of Scotland (RBS) and Lloyds Banking Group have self-imposed mortgage caps.
Both will only lend out four times an applicant's earnings on mortgage borrowing of over £500,000.
The Bank of England may yet move through its financial policy committee to cool off the whole market after the International Monetary Fund (IMF) urged it to step in early before any credit bubble takes hold. Among measures called for by the IMF was a loan-to-income cap.
Higher mortgage demand has been fuelled by the cheap credit environment thanks to the Bank of England's record-low base rate of 0.5%.
But as the UK economic recovery strengthens the central bank looks set to start lifting rates in 2015, which should be a natural brake for the mortgage market.