COP21: Paris climate agreement to curb global warming due one day later than planned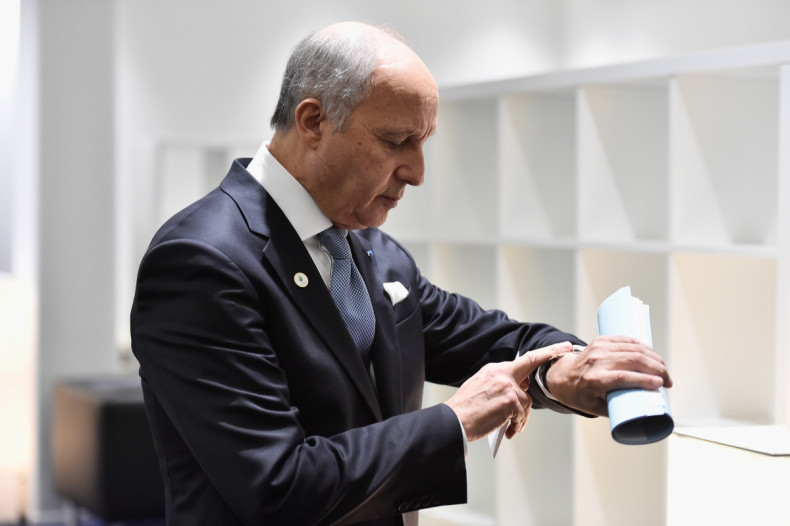 Negotiators at the Paris climate change summit have announced that a deal on global warming will be finalised on 12 December (Saturday). The deal has been pushed back by one day, originally expected to be announced on 11 December.
The climate change negotiations were due to end on 11 December, however, one of the unresolved issues is reported to be compensation for nations most affected by climate change. A draft agreement was released on 9 December, however, some said that the draft left "a number of issues unresolved". The climate deal signed at COP21 would be brought into force in 2020.
Laurent Fabius, the French foreign minister and president of COP21, said: "We've made progress but still a lot of work remains to be done."
The draft agreement released on 9 December was 27 pages-long, which was considerably shorter than the previous version of 48 pages. However, the agreement said that temperatures must be kept "well below 2C above pre-industrial levels and to pursue efforts to limit temperature increase to 1.5C, recognizing that this would significantly reduce risks and impacts of climate change".
Despite the delaying of the climate agreement, world leaders have expressed optimism at COP21. The United States and India have both emphasised their desire to secure a long-term agreement on keeping global warming down. Following a phone call between Barack Obama and Narendra Modi, a statement from the White House said that the two countries were committed to working together "to achieve a successful outcome".
Throughout negotiations developing countries have insisted that the agreement must be clear about how much funding they will receive from developed countries to help them reduce emissions. However, developed countries such as the US and Australia have insisted that the agreement should ensure that all countries account for and report their emissions in similar ways.