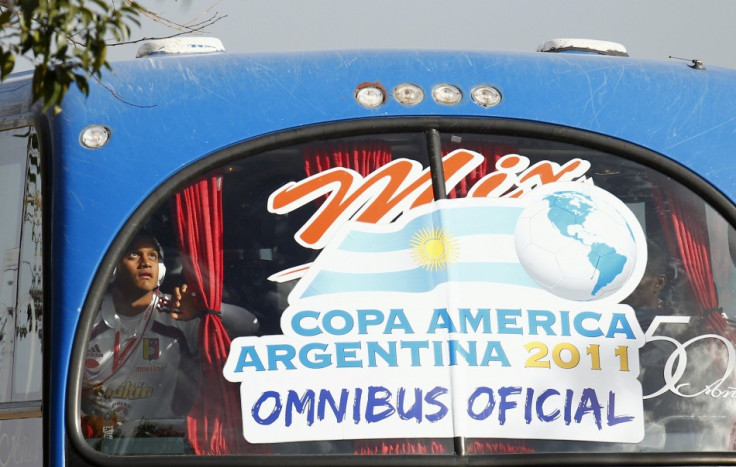 Calendario Copa America 2-24 July, 2011
The 2011 Copa America tournament began in Buenos Aires on Saturday, with hosts Argentina held to a disappointing draw with Bolivia.
The 43rd tournament runs until 24 July, with the highest placed team (other than Brazil, who qualify as hosts) earning the right to compete for the 2013 FIFA Confederations Cup.
With some of the world's finest footballing talent on display, as well as the usual mix of South American flair, outrageous defending and theatrics, there are a number of viewing opportunities available for the casual and hardcore fans.
In the US, the tournament will once again be shown live exclusively on Spanish-language broadcaster Univision, with match highlights and live streaming also available on the company's website.
In the UK, ESPN will show the tournament for the first time, a full list of live fixtures and highlights is available on the channel's website.
In addition, Google YouTube will stream live matches to viewers in over 50 countries at youtube.com/copaamerica (not available in the UK). All matches will be screened live with English commentary including replays and highlights which will be available on demand.
So all you have to do is sit back and enjoy what should be a fascinating festival of football.