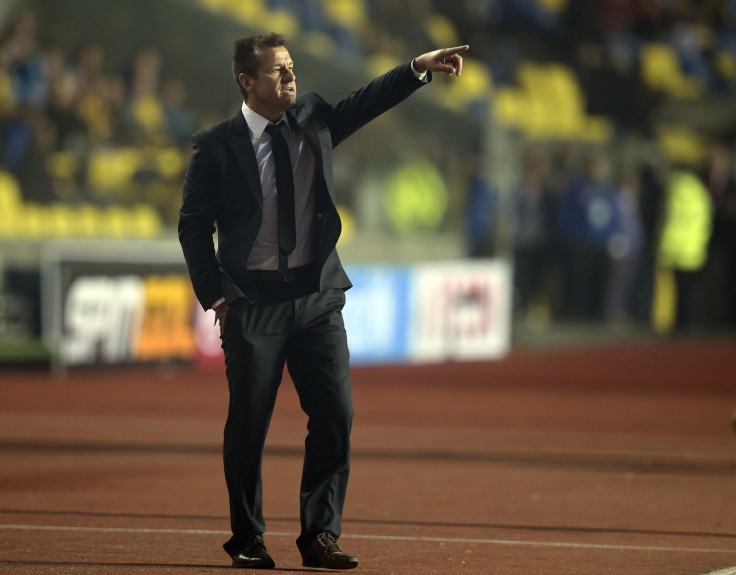 Brazil coach Dunga has lamented the detrimental impact of a virus that he claims affected 15 of his players including tireless Chelsea midfielder Wilian prior to the 2015 Copa America quarter-final defeat to Paraguay on 27 June.
The Selecao, winners of the South American competition on eight previous occasions, took an early lead in Concepcion through Robinho but were taken to penalties after Derlis Gonzalez levelled to punish Thiago Silva's handball with just 18 minutes remaining. There is no extra time until the final.
Fernandinho, Miranda and Philippe Coutinho all proved successful from the spot, but Everton Ribeiro and Douglas Costa were guilty of two particularly woeful efforts that failed to test goalkeeper Justo Villar.
Roque Santa Cruz also missed, but Gonzalez held his nerve once again to ensure that Paraguay knocked out an under par Brazil for the second Copa in succession.
"It's not an excuse, but 15 of our players suffered from a virus this week. We had to limit some training sessions," Dunga, unable to call upon star player Neymar after his red card against Colombia, was quoted as saying by Goal in a press conference after elimination was confirmed.
"Players suffered from a lot of headaches, back pain and illness – some felt it more than others. We had to reduce the intensity of training to try and help them recover. Some of them were vomiting. Willian wasn't feeling well at half-time, and Robinho was suffering in the end."
A struggling Willian lasted for 15 minutes of the second half before being replaced by Douglas Costa, while Robinho was substituted shortly before the full-time whistle.
"We had to balance the match on the physical aspect, and tried to win until the very end. We tried to neutralise their main game-plan – the aerial ball," Dunga added.
"We had good moments through the match, with speed and switching between the sides. Today we had an important match that needed speed and we lacked that in the end."
Paraguay will face Argentina in the semi-finals on 30 June, a day after hosts Chile are scheduled to meet Peru at the Estadio Nacional in Santiago.