One of the most celebrated and entertaining footballers of the modern era has hinted that he could return to action in the near future, with Brazilian legend Rivaldo set to lace up his boots once more for Serie B outfit Mogi Mirim.
The 43 year old, a World Cup winner in 2002, finally announced his retirement last March after a long and eventful playing career that included stays in Spain, Italy, Greece, Uzbekistan and Angola, as well as his homeland.
While Rivaldo has stopped short of saying that he will definitely resume playing for the club he currently serves as president, he did confirm his place in the squad with any future appearances seemingly dependent on the condition of his knee after a period of training.
"After a lot of thinking and analysing the pros and cons, I have decided to join the Mogi Mirim squad," he revealed via Facebook, as reported by The Guardian.
"That doesn't mean I'm going to play because I've been out for a long time and now only administering the club. I stopped playing professionally 15 months ago. If my knee is OK, maybe I can help in a few games. But training will help me to decide."
With a possible comeback on the horizon, IBTimes UK takes a look at five of his most memorable career moments:
Bicycle kick v Valencia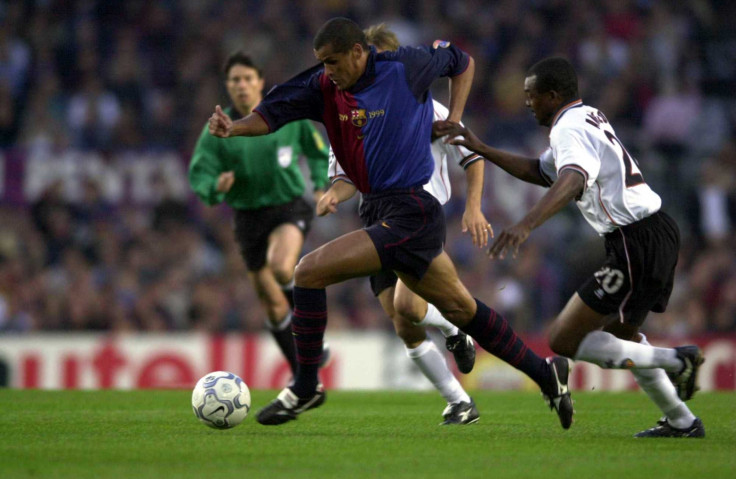 Perhaps Rivaldo's most iconic goal is the wonderfully acrobatic and frankly outrageous effort against Valencia at the Nou Camp on 17 June 2001.
Barcelona needed to beat Hector Cuper's fourth-place side in order to secure a place in the Champions League, and with their roving attacking midfielder having already helped himself to a brace, the pressure was on to find an all-important winner with the clock winding down to the final whistle.
With just two minutes of the 90 remaining, Dutch defender Frank de Boer chipped a ball forward that just evaded the attentions of a leaping defender.
Having taken a touch to control with his chest, Rivaldo, never one to do things the easy way, then proceeded to spark scenes of pure unadulterated jubilation as he arrowed an unbelievable left-footed bicycle kick into the bottom corner that left goalkeeper Santiago Canizares scrambling.
Pure poetry to cap an outstanding display.
Awarded the Ballon d'Or in 1999
The prestigious Ballon d'Or award, now voted on by the captain and coach of every Fifa nation in addition to a selection of journalists, is handed to the player perceived to have performed above his peers over a single calendar year.
In 1999, two years after he had swapped Deportivo for Barcelona, Rivaldo amassed 219 points and scooped the award for the only time in his career after finishing as Blaugrana's top scorer. He also notched five goals for Brazil during their Copa America success in neighbouring Paraguay.
Manchester United's David Beckham came second after winning the treble at Old Trafford, while Andriy Shevchenko finished third after a fine debut season for AC Milan.
Rivaldo was also named Fifa World Player of the Year for his efforts.
Shocking dive against Turkey - 2002 World Cup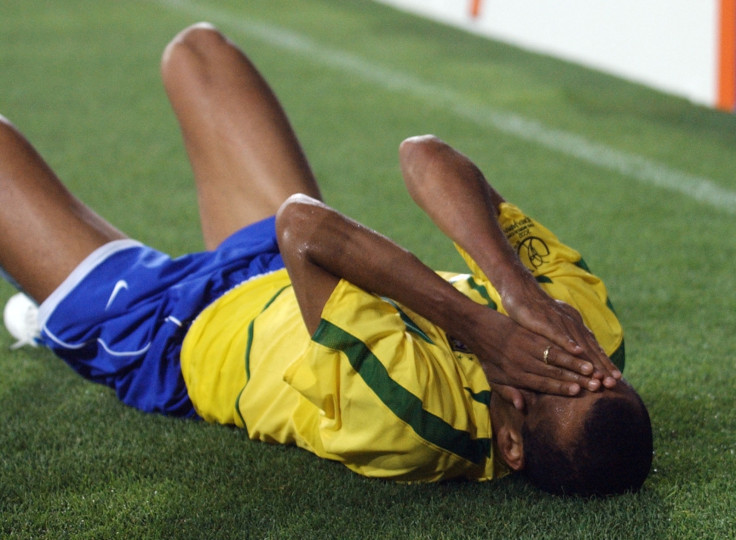 Rivaldo produced countless impressive performances for club and country during his heyday, yet one of the more infamous moments is one that he will not look back upon too fondly.
During the opening Group C fixture of the 2002 World Cup against Turkey in Ulsan, tempers flared in second-half injury time with Brazil leading 2-1 following a rather controversial 87th minute penalty scored by man in question.
As Rivaldo was nonchalantly waiting by the corner flag for someone to pass him a ball that was lying no more than 12 yards away, Hakan Unsal became peeved by such time-wasting antics and returned it with perhaps a little too much venom.
Although it clearly struck him squarely on the thigh, the mischievous Brazilian immediately hit the floor and proceeded to writhe around the pitch in faux agony with both hands clutched over his face, earning Unsal a red card.
How he did not win an Oscar for such a performance is mystifying. Rivaldo was handed a £5,180 fine for simulation but avoided being suspended after a video review by a Fifa disciplinary committee.
2002 World Cup win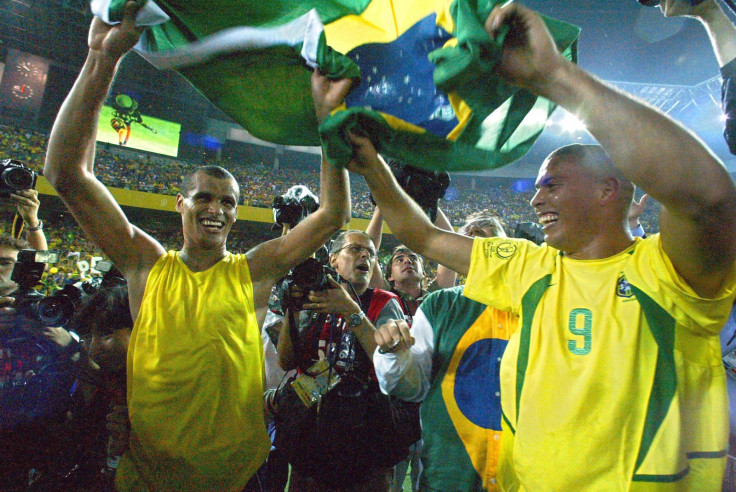 While it is an incident he will probably never live down or be allowed to forget, to overlook Rivaldo's contributions to Brazil's fifth and most recent World Cup victory simply because of his theatrics against Turkey would be very foolish indeed.
As well as converting that aforementioned spotkick against Turkey to ensure his country got off to a winning start after Luziao had been felled by former Aston Villa defender Alpay, he also scored the second goal in the 4-0 thrashing of China and registered again during the 5-2 victory over Costa Rica.
If that was not quite enough, Rivaldo set Brazil on their way to victory over Belgium in the round of 16 and scored the crucial equaliser that proceeded Ronaldinho's lobbed free-kick in the quarter-final against England.
Although he did not get on the scoresheet in the final, it was his initial shot that was spilled by Oliver Kahn seconds before the opening goal and he also showcased a sweet dummy in the build-up to Ronaldo's second as the Selecao beat Germany 2-0.
Ronaldo deservedly won the Golden Boot that year with eight strikes to his name, but Rivaldo was also instrumental in Brazil's success.
Playing alongside his son in a stadium named after his father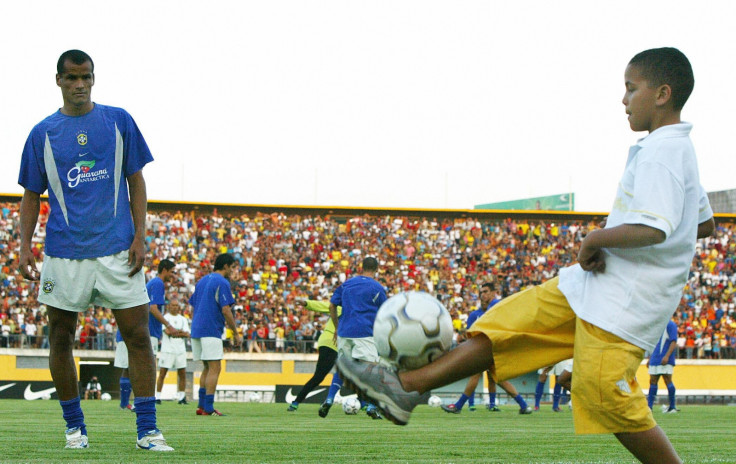 Mogi Mirim's 1-1 draw with Piracicaba in a Sao Paulo State league match in February 2014 was obviously nowhere close to being as important as a World Cup final nationally, but for Rivaldo it is a fixture that he will forever remember as it gave him the opportunity to feature alongside his son in competitive action.
Just to make the occasion extra special, the game took place at Estadio Romildo Ferreira – named after his dad and Rivaldo Jr's grandfather.
After the match, in which he featured as a substitute, the former Deportivo and AC Milan star tweeted: "I want to thank God for such a special day in my life. I was able to play with my son Rivaldo Junior in an official match.
"We drew the game 1-1 but this day will go down in history. Many thanks my God for what you have done and still do in my life."