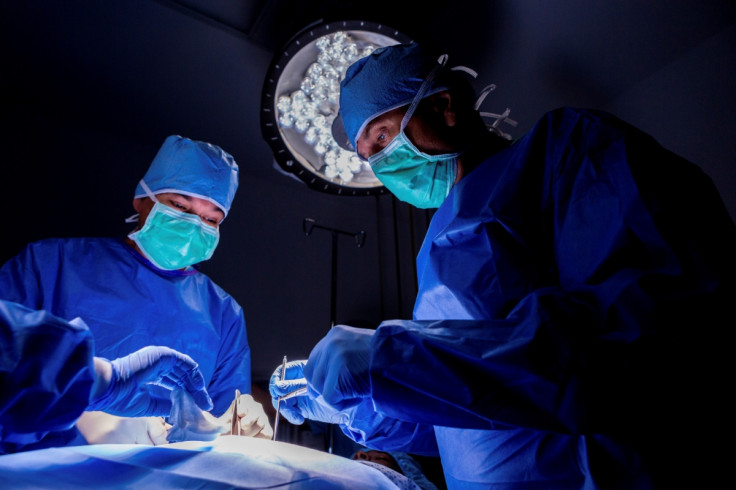 A Miami-based surgeon has been dubbed "Dr Snapchat" after it was revealed that he was "demystifying" cosmetic surgery procedures by broadcasting his operations, live, on social media platforms, such as Snapchat. As many as 820,000 people follow Dr Michael Salzhauer, 44, as he nips, tucks and modifies his subjects'faces and bodies.
In an interview published 13 May, Salzhauer spoke of his taboo-busting documentation, which he says he hopes will give people a more informed choice before deciding whether to go under the knife.
"It's the most fun I've had since medical school," he told Vanity Fair. "People have never seen these surgeries before. I remember the first time I saw one I was mesmerised. Some people tell me they get a little high from it. There's actual joy from watching people getting manipulated. Some people like that feeling of getting grossed out and losing control too."
"This allows people to actually see what the process is like. It demystifies it, so it's a lot easier for them to take the plunge, so to speak," he said of his untreated, unedited broadcasts, which are often labelled with warnings of graphic imagery and earned him a ban from rival social media site Instagram.
Salzhauer – who also earned himself the nickname Dr Miami – reportedly employs two assistants in the operating room to film the procedure, in full, on their mobile phones, while Salzhauer "dances to loud music while suctioning fat from breasts and bellies", reported The Times on Saturday (21 May).
The Times also states that Salzhauer also receives up to hundreds of phone calls a day from prospective new clients, with a schedule that is currently booked up a whole year in advance.
"There are a lot of stupid hobbies" continued Dr Miami in his interview. "A lot of my surgeon friends spend tons of money racing cars and they're not doing anything but going around a track. This social media thing gives me the same high."