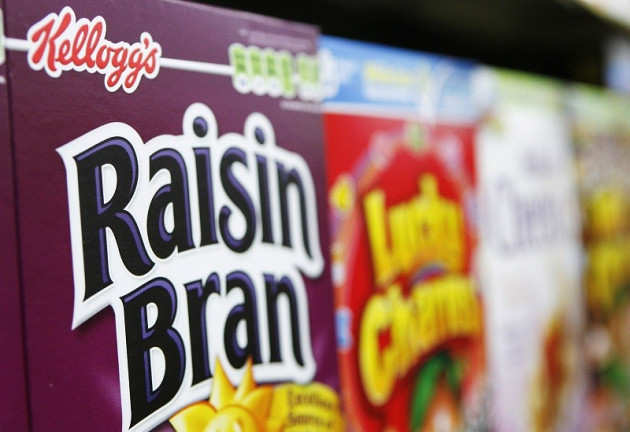 The world's largest maker of breakfast cereals said it could slash more than 2,000 jobs from its global workforce as part of a major cost cutting plan.
Kellogg announced it would cut about 7% of its workforce by 2017 and also trim production capacity, after reporting another quarterly decline in sales in its cereals business.
The maker of Corn Flakes and Rice Krispies did not specify the exact number of job cuts, but according to regulatory filings, Kellogg employed 31,006 employees in 2012, suggesting that there could be 2,170 job cuts.
"We are making the difficult decisions necessary to address structural cost-saving opportunities which will enable us to increase investment in our core markets and in opportunities for future growth," said John Bryant, Kellogg's president and chief executive.
The job losses are part of Project K, a four-year cost-cutting program that Kellogg launched on Monday.
The employer said it would create regional hubs that will put resources closer to its plants.
The locations were unnamed, but Kellogg said that about two-thirds of the expected pre-tax charges, of $1.2bn (£0.7bn, $0.8bn) to $1.4bn over the course of the program, would come from supply chain-related actions.
The measures are expected to the save the company in the region of $425m to $475m a year by 2018.
"The primary source of savings will be from consolidating facilities and eliminating excess capacity. It will not be from reducing headcount in our operating plants," Alistair Hirst, senior vice president of the company's global supply chain, told analysts on a post-earnings conference call.
The company also stressed it would invest in building its cereal brands and developing its business in emerging markets.
Project K follows a three-year initiative, K-Lean, that the company launched in 2009 to save $1bn in annual costs.